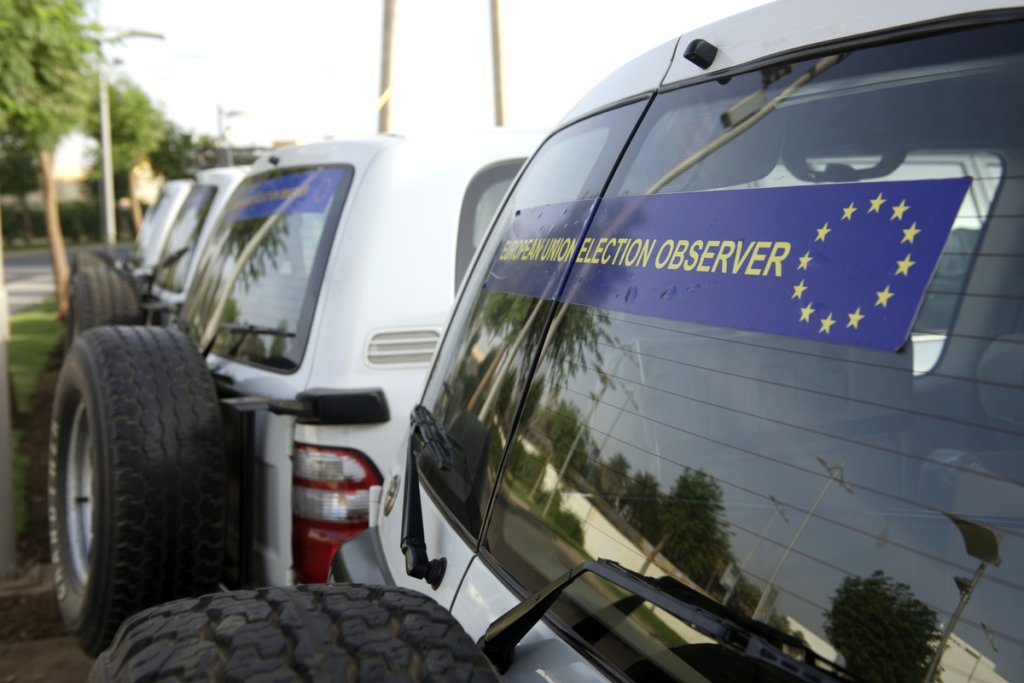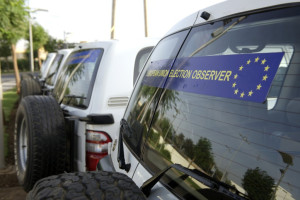 European Union observers gave Guinea's presidential elections a clean bill of health on Tuesday despite protests by opposition supporters.
Preliminary results show incumbent president Alpha Conde in the lead.
Millions of Guineans voted on Sunday in the second democratic presidential elections since the country's independence from France in 1958.
According to the E.U mission, logistical problems including lack of voting materials and the late opening of polling stations did not mar the overall outcome of Sunday's ballot in Guinea.
The head of the EU observer mission, Frank Engels, said the irregularities did not warrant invalidity of the vote.
His comment was echoed by the head of the African Union monitoring group who said the election was transparent, despite some organizational difficulties.
On Monday, seven opposition candidates, including opposition leader Cellou Dalein Diallo, called for a re-run, claiming the ballot was marred by fraud and vote rigging. They threatened to take to the streets in protest.
At a press conference also attended by the six other candidates challenging incumbent President Alpha Conde, Diallo said, "we cannot accept this ballot, we request it be annulled. We will not accept the results of this vote."
As Guineans wait for the final results, UN Secretary General Ban Ki-moon urged all sides to refrain from any action that could lead to violence.
The results will be released as early as Thursday, according to the electoral commission.