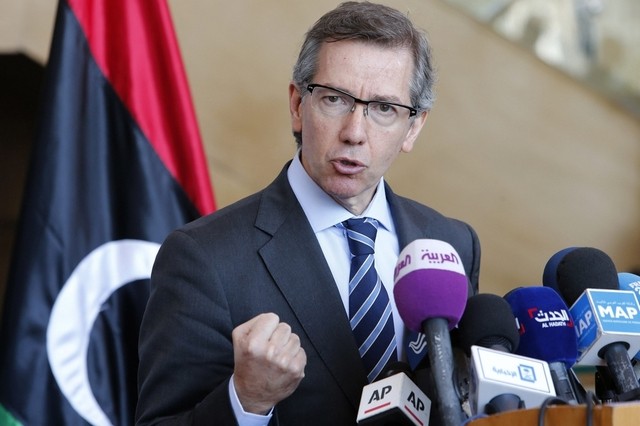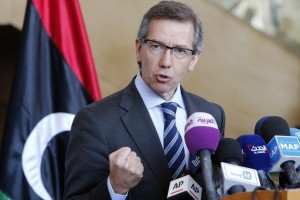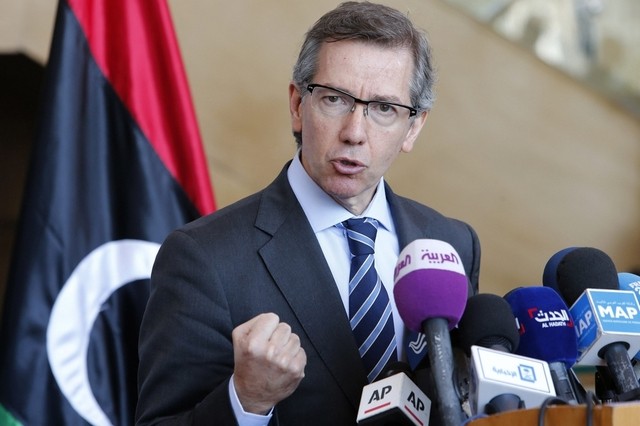 Libya's rival parliaments and governments both
showed opposition to the UN-proposed peace deal installing a unity government Monday, with one lawmaker saying it would deepen rifts in the country.
Voices in both camps have criticized the proposal the U.N. wants to impose. Others have flatly rejected the deal despite warnings that naysayers will be internationally isolated and maybe even sanctioned.
On Friday, U.N. envoy Bernardino Leon proposed a unity government aimed at ending years of conflict in Libya, saying it would be headed by Fayez al-Serraj, a deputy in the Tripoli parliament.
Leon made the announcement in Morocco after months of tough negotiations with Libyan political stakeholders and members of civil society.
In his proposal, Bernardino Leon suggested six members for a presidential council to head up the unity government, including delegates from both factions, but acknowledged those names were a U.N. suggestion based on the talks.
The General National Congress (GNC) which is supported by Libya's Islamist factions stuck to a hard-line stance, saying they will not even participate in the government.
"I think what Leon did was a complete farce. We were surprised by the proposal," the General National Congress' member Mahmoud al-Gharyani told reporters.
"There must be a compromise because what has happened is not right and will never be acceptable."
According to local sources, both HOR and GNC have set up their own branches in major areas, so there are two Central Banks, two National Oil Companies and two LANA news agencies.
Libya has been divided since the 2011 uprising that toppled Muammar Gaddafi, with two opposing governments and parliaments and armed groups battling to control its cities and oil wealth.
Since Friday, world powers, including France, Germany, Italy, Spain, Britain and the United States have been urging different factions to stick to the UN proposal and to end the conflict and divisions in the oil-rich North African country.