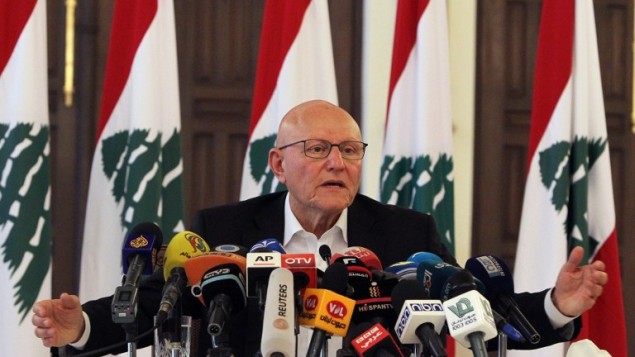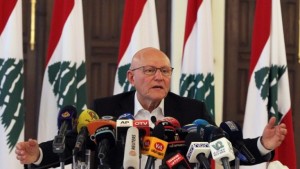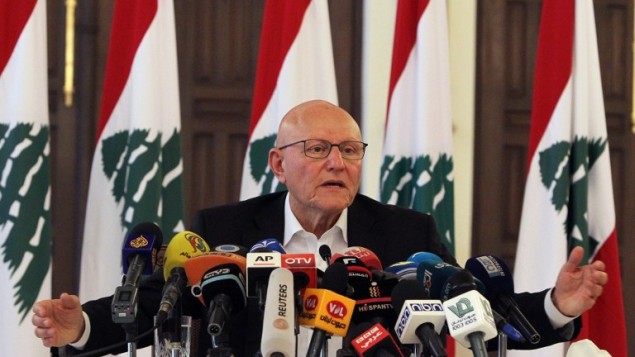 Lebanese Prime Minister Tammam Salam said that Tehran, given its outstanding position in the region and its interest in stability and security in Lebanon, could help Lebanon end the leadership crisis, as the country has been without a president for more than sixteen months.
The Lebanese Prime Minister made the statement after a meeting in Beirut Friday with visiting Chairman of national security and foreign policy committee of the Iranian parliament, Alaeddin Boroujerdi.
"We call for Iran's help in the election of our new president," Salam said, adding that vacuum at the head of the state might lead to greater trouble in the country.
Lebanon has been facing the President's election challenge for months as parties continue to be divided over the candidates and parliamentarians practice systematic absenteeism to bar the parliament from attaining a quorum to hold the election.
Iran has close ties with Hezbollah, a politico-military group, which is backing Michel Aoun of the Free Movement Party for President.
Salam insisted that "internal as well as external political agencies must help to elect a new president."
The Iranian MP applauded Lebanon's achievements in security matters as it continues to stop the Syrian war from spilling over.
Meanwhile, there is no sight of the presidential crisis ending and efforts to end the garbage dispute will have to continue after Michel Aoun stated that ministers of his bloc will continue to boycott cabinet sessions even though Akram Shehayyeb, Agricultural minister, urged the cabinet to tackle the garbage issue during next week sessions.