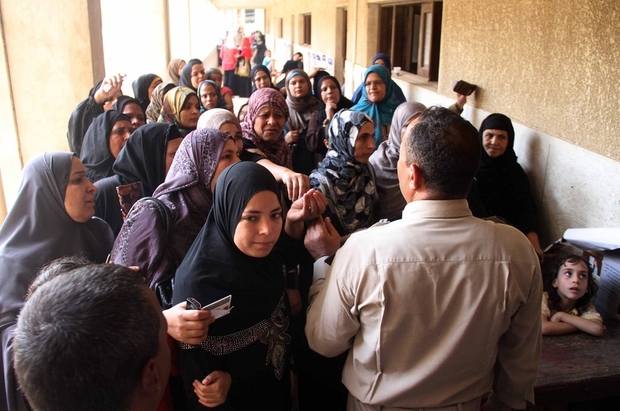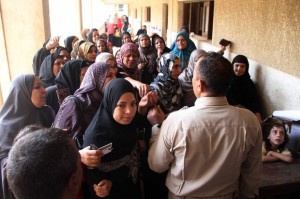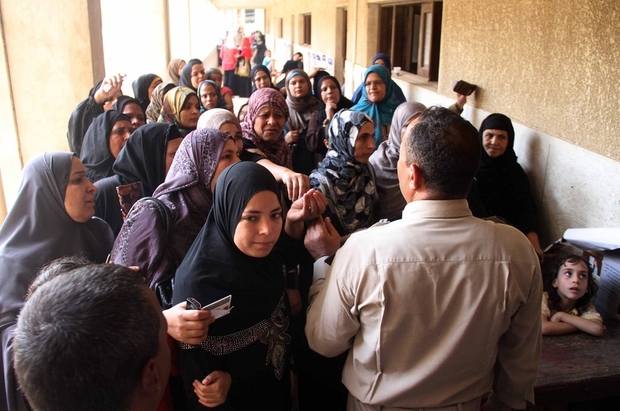 Voting in a long-awaited election for a new parliament opened Sunday in half of Egypt's provinces as the government works to complete a roadmap to democracy implemented following the ouster of the country's first freely elected civilian President Mohamed Morsi of the Muslim Brotherhood.
The authorities say the poll is the final step in a transition to democracy.
Egypt's largest opposition group, Morsi's banned Muslim Brotherhood, and its allies have called for a boycott of the elections, as have some liberal and leftist activists in the country.
An 11th-hour speech by Mr. Sisi on Saturday, encouraging people to vote, did little to move Egyptians conditioned by the elections of recent years that were staged with great fanfare, but yielded no results for citizens.
By Monday noon, the turnout was barely at 17%. Public sector employees were granted half a day's holiday on Monday to encourage them go to the polls. But analysts say turnout will be low, because many Egyptians are disillusioned with the democratic process.
The parliamentary contest, to elect 568 lawmakers, will be held in two rounds of voting through November and is widely expected to deliver a legislature loyal to Mr. Sisi, a former general who led a military takeover of the government in the summer of 2013.
Results are not expected to be known until early December