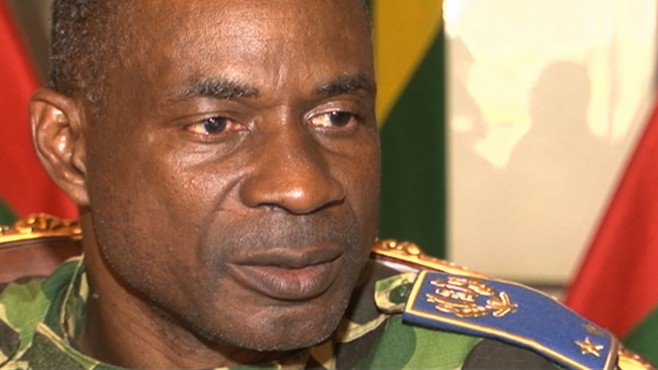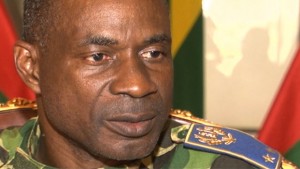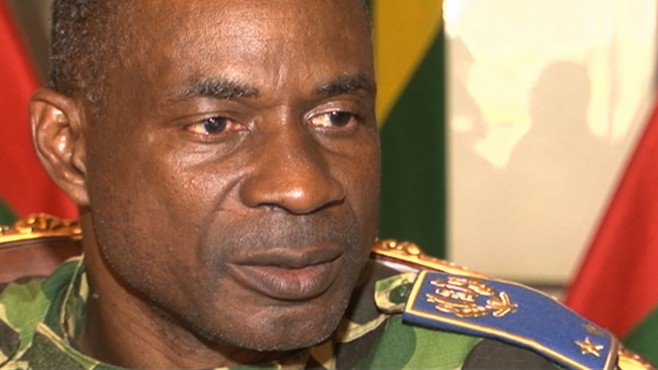 Gilbert Diendere, the shadowy general behind the September failed coup in Burkina Faso, has now been formally charged over the murder of former President Thomas Sankara, military tribunal said Sunday.
In October, an autopsy has shown the remains of Burkina Faso's ex-president Thomas Sankara, a leftist hero known as "Africa's Che Guevara", riddled with bullets, strengthening assertions he was executed in a 1987 coup.
The disputed circumstances of the death of Sankara, a charismatic military captain famous for his trademark red beret, have clouded Burkina Faso's politics since his former friend Blaise Compaore toppled Sankara's government 28 years ago.
"General Gilbert Diendere is formally charged in the Thomas Sankara case," a senior security source with direct knowledge of the case, told Reuters on Sunday.
Diendere was charged last month with complicity in assassination and attack, the source said.
The charges come amid a renewed push from the West African country's transitional government to properly investigate the assassination – one of the most high-profile killings in Africa's post-independence history.
Diendere's lawyer, Mathieu Some also confirmed on Sunday that his client had been charged over Sankara's death and he would prepare his legal defence.
Legendary leader Thomas Sankara
As a reminder, the idealistic army captain, Thomas Sankara rose to power after a 1982 military coup and became an idol for Africa's poor by rejecting the policies of the International Monetary Fund and World Bank, nationalising mineral resources and undertaking sweeping land reforms aimed at self-sufficiency.
He inspired many by changing the name of the former French colony from Upper Volta to Burkina Faso, meaning "the land of upright men", and replaced the fleet of luxurious ministerial Mercedes with cheap Renault 5 cars. However, his increasingly authoritarian government alienated powerful vested interests.
Who is Gilbert Diendere?
Gilbert Diendere is West Africa's pre-eminent spy-master, hostage negotiator and the former right-hand man of Blaise Compaore, ousted as president a year ago in a popular uprising.
Diendere was a soldier in his 20s when he played a central role in a 1983 coup that set a group of young officers including Compaore and Thomas Sankara.
Four years later, after Sankara was killed during a Compaore-led putsch, Diendere emerged as the quiet power behind the new leader. He would remain so until Compaore's 27-year rule ended amid mass street protests last year.