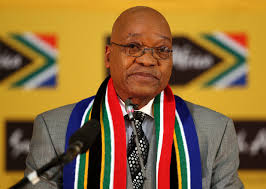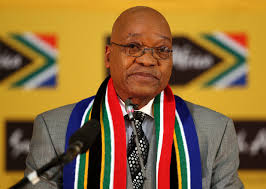 South Africa President Jacob Zuma in a late evening statement on Wednesday announced the appointment of a new finance minister, removing Nhlanhla Nene "ahead of his deployment to another strategic position".
"I have decided to remove Mr Nhlanhla Nene as Minister of Finance, ahead of his deployment to another strategic position," Zuma said in a statement.
The presidency didn't elaborate on the move, but announced Nene's replacement, ANC Member of Parliament, David Van Rooyen.
"Mr Nene has done well since his appointment as Minister of Finance during a difficult economic climate," Zuma said, without providing the reason for sacking him.
Zuma said Nene's new post "will be announced in due course".
The shock move came less than a week after credit-rating companies pushed the nation closer to junk status, citing concerns over a sluggish economy and rising debt.
Fitch downgraded Africa's most advanced economy to just one notch above sub-investment grade, citing the slowing economy and rising debt.
South Africa could struggle to fund crucial infrastructure projects and help put the economy on a more robust growth path as its investment grade credit rating is under serious threat.
Van Rooyen, known as Des by his colleagues, is the third finance minister since Zuma came to power in 2009.
He is a former executive mayor of Merafong Municipality and a former North West provincial chairperson of the South African Local Government Association.
Zuma also wished the new finance minister all the best in this new appointment.