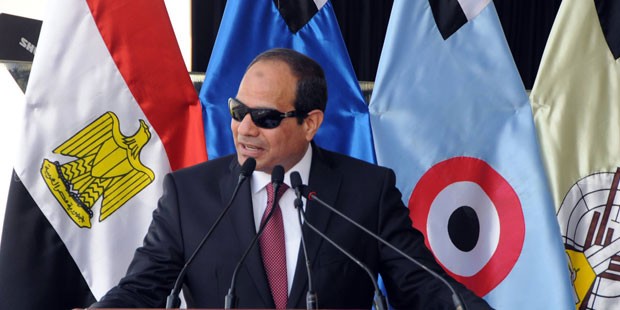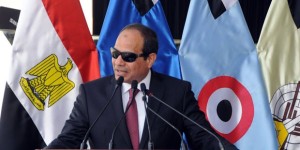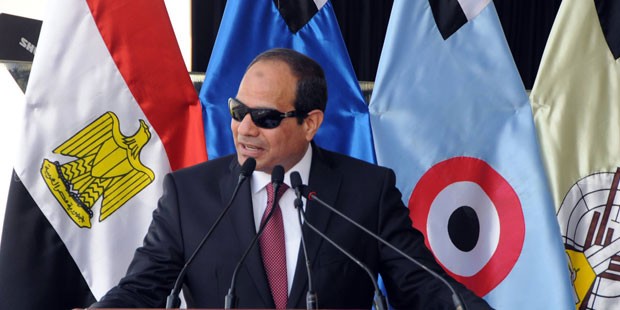 A collective of Egyptian public figures, opposition figures, lawmakers Wednesday lambasted the tri-partite agreement signed between Egypt, Sudan and Ethiopia on the Ethiopian Grand Renaissance Dam saying that al-Sissi had conceded too much in the deal.
The collective featuring opposition figures including Gamal Heshmat, Hetem Azzam and Seif Abdel-Fattah in a statement criticized al-Sissi for abandoning Egypt's interest adding that Ethiopia would "not have dared" to go ahead with the dam project if Sissi had not signed the agreement.
They also warned that deal bears looming threats to Egypt and its people.
The statement follows a Tuesday agreement between Egypt, Sudan and Ethiopia in Khartoum to commission two French firms namely BRL and Artelia to conduct environmental studies of the impact of the Renaissance Dam.
Also in March in Khartoum, al-Sissi, Sudan's Omar al-Bashir and Ethiopian Prime Minister Hailemariam Desalegn signed agreement principles that allowed Ethiopia to go ahead with the construction of its gigantic $4 billion dam known as Grand Renaissance Dam which will yield a power capacity of 6,000 megawatts- making it the largest dam in Africa. Ethiopia through this project seeks to become the region's power supplier.
The three leaders also sought to appease Egypt's and Sudan's worries that the dam will significantly harm the flow of Nile River through Sudan and Egypt.
Sudan is house of the convergence of the Blue and White Nile Rivers while Egypt gets 90 per cent of its water supply for domestic use, industry and agriculture from the Nile through its canals.
Egypt has been wary that Ethiopian project will harm its access to water and significantly affect its people.
However, President al-Sissi on Wednesday tried to appease domestic anger and criticism during the inauguration of the first phase of "1.5 million Feddans reclamation project; a project which aims at expanding the country's farmland by 1.5 million Feddans.
"I understand your worries but…. I have not and will never let you down," al-Sissi said.
"We understand that the dam represents an industrial boom to Ethiopia and we are contributing to their welfare in a way that does not harm Egypt's interest," he added.