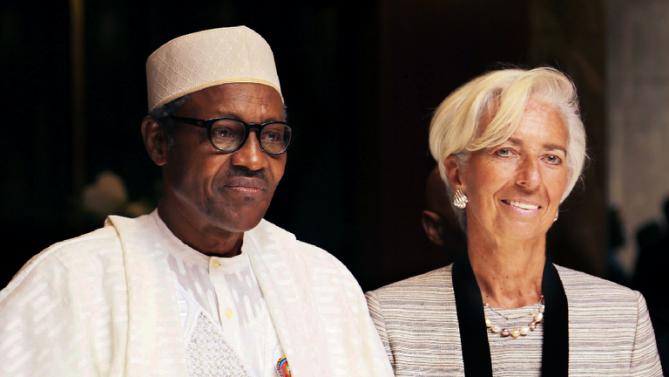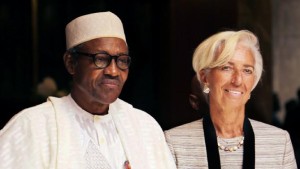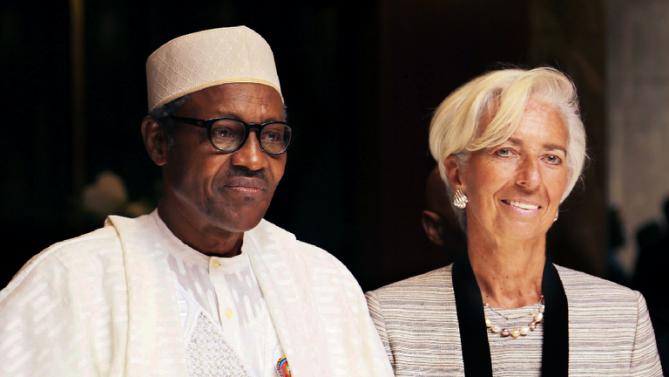 As part of the efforts to revive Nigeria's economy, which is Africa's largest; Nigerian President Muhammadu Buhari on Tuesday holds talks with the head of International Monetary Fund (IMF) Christine Lagarde who arrived in Abuja on Monday.
Ms. Lagarde, who addressed a press conference at the State House, Abuja on Tuesday, said she had a fruitful discussion with President Muhammadu Buhari on the state of the Nigerian economy in the light of dwindling oil prices.
According to Lagarde, the international lender would support capacity building and strengthen the revenue generating agencies to improve the country's competitiveness, focusing on the very short term fiscal situation and long term growth.
She said the meeting focused on how efficiency, transparency, accountability and enlarging of revenue could contribute to the sound implementation of the 2016 budget.
Contrary to widespread perception, Lagarde said she was not in Nigeria to negotiate a loan for the country.
In her words, "I am not here to negotiate loan with conditionality terms because Nigeria does not need a new IMF program."
The Nigerian economy is currently facing fiscal and monetary challenges such as the drop in global oil price, which has impacted negatively on the country's revenue, weak external reserves, and increased pressure on the naira in the foreign exchange market, among others.