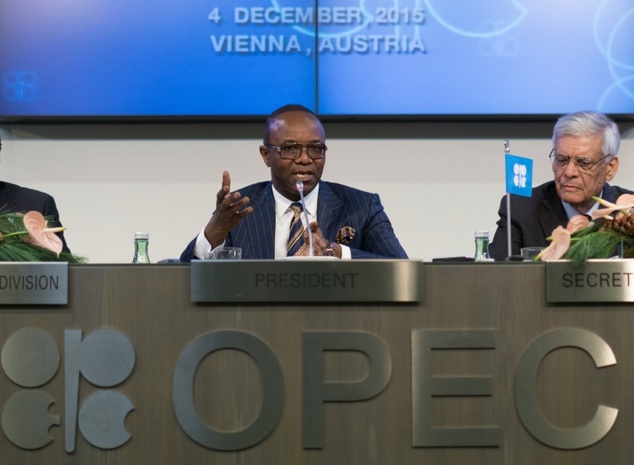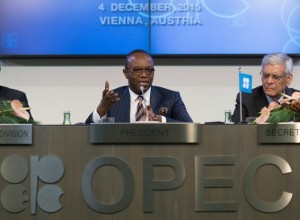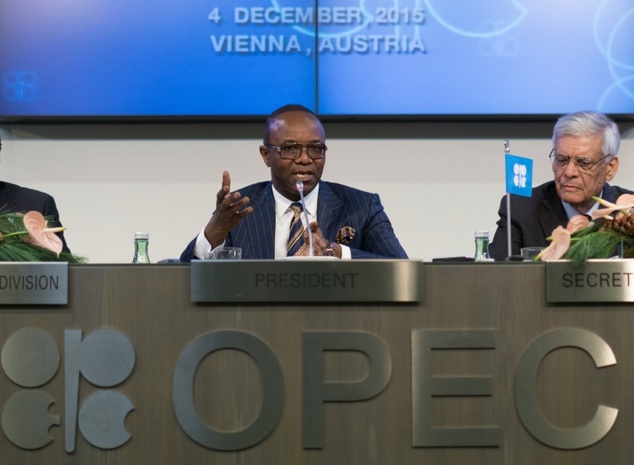 The 13 members of the Organization of Petroleum Exporting Countries "may hold an emergency meeting in the first quarter if prices remain at current levels," Nigerian oil minister Emmanuel Ibe Kachikwu, said in an interview in Abu Dhabi on Tuesday.
"We did say that if the price hits the 35 dollars per barrel, we will begin to look at an extraordinary meeting," Kachikwu said at the Gulf Intelligence UAE Energy Forum.
The US crude oil price tumbled below $31 a barrel Tuesday, extending a sell-off that has pushed it to more than 12-year lows amid a global supply glut, a strong dollar, and tepid demand.
Members are already engaged in informal discussions with some non-OPEC producers, including Russia, to join any future production cut to shore up prices, Kachikwu said.
Saudi-led Gulf exporters within OPEC have so far refused to cut production to curb sliding prices.
They [Gulf Arab producers] have poured cold water on previous calls for early meetings by cash-strapped members such as Venezuela and Algeria, saying that output cuts won't work without the participation of big non-OPEC producers.
Kachikwu, who was president of OPEC until the end of December, said that member states differ on the issue of intervention.
"One group feels there is a need to intervene. The other group feels even if we did, we are only 30 to 35 percent of the producers really," as 65 percent of supply comes from non-OPEC countries, he said.
"Unless you have this 65 percent (of) producers coming back to the table you really won't make any dramatic difference," he added.
OPEC members, generally heavily dependent on petroleum revenues, have reeled during this oil-market downturn.