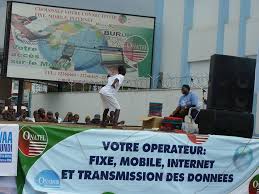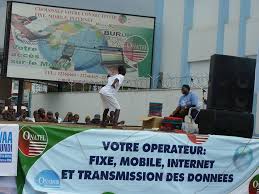 Burundian Telecommunications Minister, Nestor Bankumukunzi has officially launched the land lines called ADSL 2+ to widen access to broadband Internet and cut costs in the east African country.
The landlocked central African nation of 8 million people has some of the slowest Internet speeds in the region after decades of internal conflicts choked economic development.
With the new internet system (ADSL 2+), clients will enjoy high speed internet and will be able to watch images of good quality on television.
A World Bank research last year showed that a 10 percent increase in broadband penetration can result in an extra 1.4 percentage points of annual economic growth.
Burundi had more than 500,000 Internet users according to the country's telecom regulator, ARCT.
According to the general manager of the Burundian National Telecommunications Company ONATEL, Gilbert Baranyizigiye the new internet system is more adequate for households, schools, hospitals, libraries, small and middle-sized enterprises as well as media houses.
"With a monthly budget of 85,078 Burundi francs (about $54) a household which subscribes to the new internet system will enjoy other advantages including free calls on land lines," Baranyizigiye said.
Nine out of the country's 17 provinces are covered by 1,000 km fibre-optic cable.