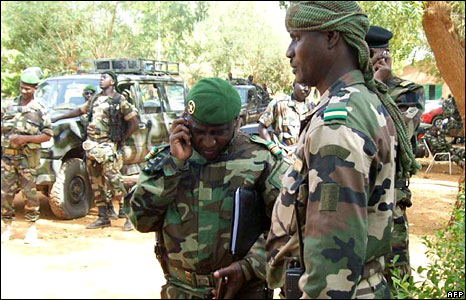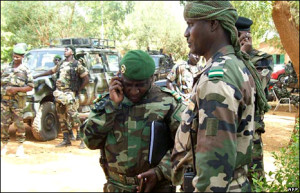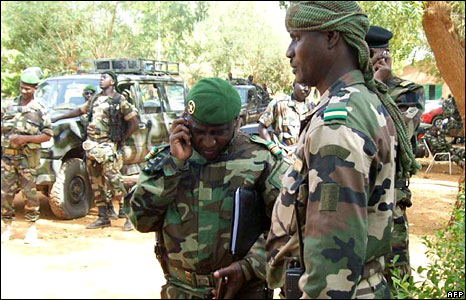 Six soldiers died during an advance at Boko Haram's stronghold, Diffa, when they stepped on a land mine buried by the suspected Islamist militants.
According to El Hadj Daouda Abari, Mayor of Kabalewa, where the explosion occurred, the army vehicle hit a mine and exploded.
Although details of the tragedy have not been disclosed, initial reports suggest six soldiers are among the victims.
Boko Haram has ramped up cross-border attacks into Niger, Chad and Cameroon from its strongholds in north-eastern Nigeria in recent months.
Almost a third of Diffa's nearly 600,000 inhabitants have been displaced by the violence while at least 150,000 refugees seeking protection from Boko Haram attacks in Nigeria live in the region.
Cameroon, Chad and Niger have formed a military alliance with Nigeria and Benin to battle the extremists, who last year declared allegiance to the Islamic State.
The Islamists lost ground somehow as a result of offensives launched by local armies, but the group maintains strongholds in remote parts of north-eastern Nigeria, the Mandara Mountains on the Nigeria-Cameroon border and the islands of Lake Chad
According to reports published last week by the Cameroon Minister of Communication and government spokesman, Issa Tchiroma Bakary, Boko Haram orchestrated 315 raids, caused 12 landmine accidents and 32 suicide attacks in the country's Far North region between 2013 and early 2016.