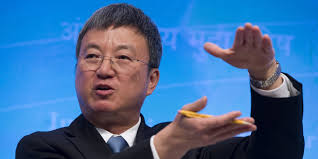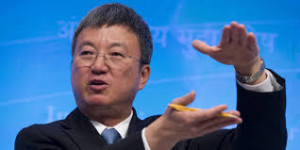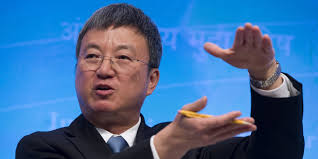 The international Monetary Fund has asked Ghanaian government to institute additional measures to ensure it spends within the approved budget and fast track expected economic recovery in the West-African Nation.
Deputy Managing Director of the IMF, Min Zhu, told the media on Tuesday, after he delivered an opening address before a conference on enhanced data for better macro policies in Africa, that Ghana must eliminate all tax exemptions.
Per Ghana's tax exemption regime, foreign companies who operate in some regions of the country enjoy a tax-free status while others enjoy the exemptions for up to 10 years.
The Free Zones Act 504 also provides for a 10-year tax holiday for companies operating in areas demarcated as Free Zones while agro-processing enterprises have an initial five-year tax holiday period among others.
Min Zhu also indicated that there might be need for government to review its bench mark price for oil exports, which is currently pegged at 53 dollars a barrel.
Min Zhu has been engaging policy makers and other stakeholders in Ghana in a bid to strengthen the Fund's engagement with the country.
The IMF deputy boss says it is important that the economic data obtained is accurate to ensure that the various policies by the Fund work.