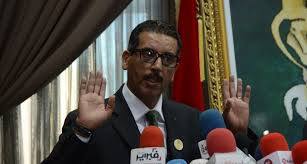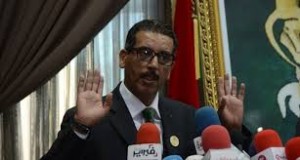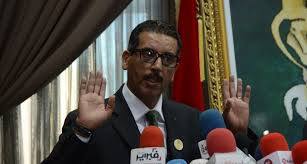 The terrorist Islamic State group or Daech has radically changed its tactics, said Abdelhak Khiam, Director of the Central Bureau of Judicial Investigation (BCIJ) on the morrow of the dismantling of a ten-member terrorist cell in Morocco.
The weapons and substances seized as well as the militants' training leave little doubt that Daech has changed its tactics completely, Khiam said explaining that "the weapons seized came from Libya, a fact confirming that the terrorist organization is consolidating its positioning in the Maghreb." Another fact hinting to the change is that members of the terrorist cell have not been trained in camps in Syria or Iraq. "These people were trained locally in coordination with Daech, which provided them with the necessary weapons," the BCIJ director said.
During the terrorists' arrest on Thursday, BCIJ agents seized four automatic machine guns, four pistols, a rifle viewfinder and 13 tear gas grenades. Police officers also discovered hazardous chemicals that can be used for the making of explosives, Isis flags, handcuffs and military uniforms.
This dangerous terror group, including a French national, was operating in the cities of Essaouira, Meknes, Sidi Kacem and El Jadida, where the group's leader, a 35-year old real estate agent, had settled.
Sources following the CBIJ investigations said Saturday that the cell was planning to attack sensitive economic companies and institutions, including the Morocco Mall shopping center which attracts hundreds of visitors every day, the headquarters of the state-owned phosphate corporation (OCP,) and the headquarters of the Tobacco Company, all located in the country's economic capital, Casablanca.
According to the source, the terrorists were also projecting to launch attacks against hotels in Essaouira and to assassinate foreign tourists in this city. The assassination of senior civilian and military officials, assaults against sensitive institutions and attacks against military barracks and units to seize firearms were also part of the terrorists' designs.
The organization which continues to recruit radicalized individuals of all ages, from diverse backgrounds, as put by Khiam, had enrolled in the Moroccan cell a 16-year old minor and indoctrinated him to die as a martyr.
Sources close to the investigation revealed that the teenager pledged to commit a suicide car bomb attack against the Parliament and started getting driving lessons to carry out the plan.
The cell members had decided to set up a rear base and a training camp in a site near Tan Tan, southern Morocco.
© 2016 Microsoft Conditions Confidentialité et cookies Développeurs Français