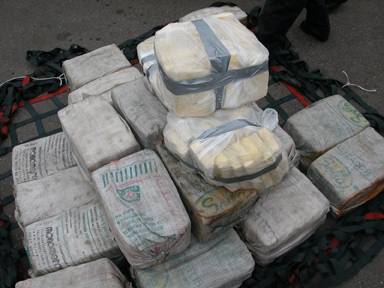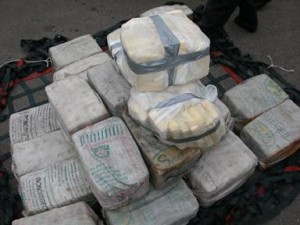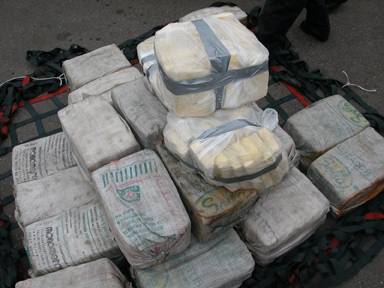 As the Sahel has become the route of Latin American cocaine destined to Europe, the terrorist groups roaming in the area got involved in this drug trafficking to beef up their finances, and the separatist Polisario front is part of the play.
The Polisario's collusion with drug trafficking networks has again been confirmed this week by a Mauritanian politician, Ahmadou Abdel Malek.
Ahmadou Abdel Malek who is the official spokesman of the Mauritanian ruling party, the Union for the Republic in France said in a recent interview with the French TV station France 24 that members of the Algeria-backed Polisario have been arrested early February among other traffickers of various nationalities who were conveying two tons of cocaine through Mauritania.
He told the French TV that "Mauritanian security agents and anti-drug forces have arrested several gangs in the past and this is not the first time that they manage to capture a gang, formed mostly of Polisario members and citizens from the countries of the great Sahara who know perfectly the region…"
"The latest operation has foiled their drug trafficking schemes," the spokesman said.
The two-ton cocaine trafficking was foiled early February thanks to intelligence provided to Mauritanian authorities by US agencies, a Mauritanian e-journal "Sahara Medias" had then reported.
The Polisario traffickers and their Algerian, Malian, Mauritanian and Senegalese accomplices who know perfectly the desert routes were trying to convey the banned substance to Europe, the e-journal had said, indicating that the cocaine from Latin America had been landed on Mauritanian shores.
This is not the first time that the Polisario and other terror groups are involved in drug trafficking.
In December 2010, one of the Sahara's largest drug networks, known as "Polisario" because 90 percent of its members were from the Polisario-controlled camps in southwestern Algeria, has been dismantled and its key members arrested in Mali and Mauritania.
Some of these members had been killed during the dismantling operation while others are serving prison sentences in the two West African countries.
After the cocaine seizure this February, local media reported that Mauritanian Security services were monitoring the Polisario members settled in the country because they were suspecting them of some sort of trafficking. However, they never thought that they were involved in such a large-scale trafficking.
According to the local media, the operation revealed that the trafficking network was also operating in the trafficking of weapons and ammunition, and this is not surprising as the demand by terrorist groups roaming in the region is ever increasing.
In view of this connivance between drug trafficking and terrorism, the countries of the region, in cooperation with their western partners, have deployed anti-drug squads to track the traffickers and starve terrorists of one of their sources of funding.