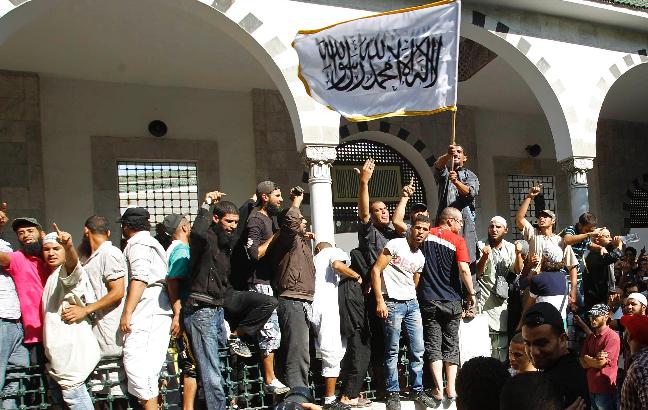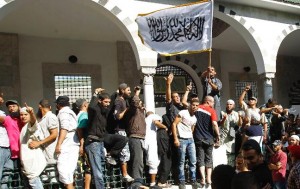 The salafist leader in Tunisia, Saif-Allah Benahssine, has escaped arrest from security forces after the mosque was surrounded. They wanted to take him into custody for his role in the clashes at the US embassy last week after the trailers of a film considered to be attacking Islam and prophet Muhammad (SAW) was released.
His supporters in and around the mosque were yelling slogans such as "We will never hand over Abu Iyadh." Other hard-line slogans followed as they warn Jews that "Mohammed's (SAW) army is back!" They called for jihad too. America was not neglected as the crowd shouted "Obama! Obama! We are also Osama!"
His supporters later on charged onto the streets from the al-Fatah mosque and gave their leader the opportunity to dodge the security personnel. However, doubts still remain over why a few minutes earlier, the riot and anti-terrorist police forces distanced themselves away from the mosque to almost 200meters.  The security forces are estimated to be around a 1000.
Saif-Allah Benahssine is calling for the Interior minister to tender his resignation. The interior minister, Minister Ali Latayedh, is a member of the ruling Ennahda party which leading a coalition formed government. The minister was not available for comment.
Saif-Allah Benahssine also known as Abu Iyadh heads the group known as Ansar al-Sharia and has denied the accusations. This is the second time he has evaded arrest following a previous attempt by security forces on Friday who were unlucky to find him at home.