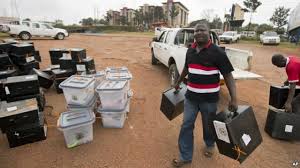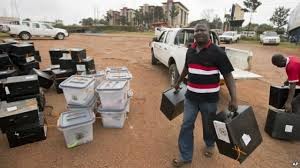 European Union mission on Thursday called Uganda Electoral Commission to publish "without delay" the detailed results of last week's presidential and parliamentary election, which the opposition has called fraudulent.
Ugandan authorities say Museveni won re-election with 61 percent of ballots to 35 percent garnered by the main opposition challenger, Kizza Besigye.
The results were rejected by Besigye, whose party has been organizing its own vote-tally, amid international concern over the polls' credibility.
The opposition leader has been under house arrest since Friday and seized by police at least twice when trying to leave his residence.
The EU mission in a statement released on Thursday said it "encourages the Electoral Commission to publish without delay the detailed results from each polling station" so that voters and the candidates can "comprehensively evaluate the election results."
According to Eduard Kukan, the chief observer, "the electoral process is completed only when all candidates have rightfully exercised the relevant legal avenues without fear, intimidation or other undue restrictions."
Museveni, 71, has ruled Africa's biggest coffee exporter since 1986. The country is set to start pumping oil in the next two years and plays a key regional role, contributing troops to an African Union force battling al-Qaeda-linked militants in Somalia.