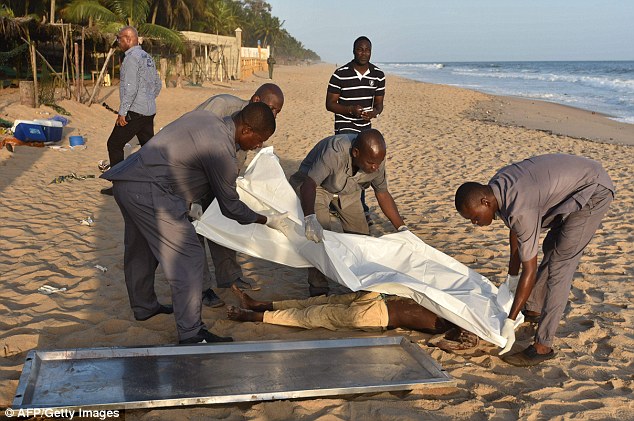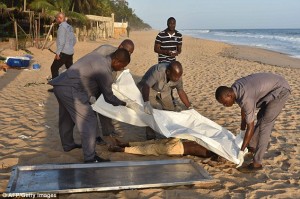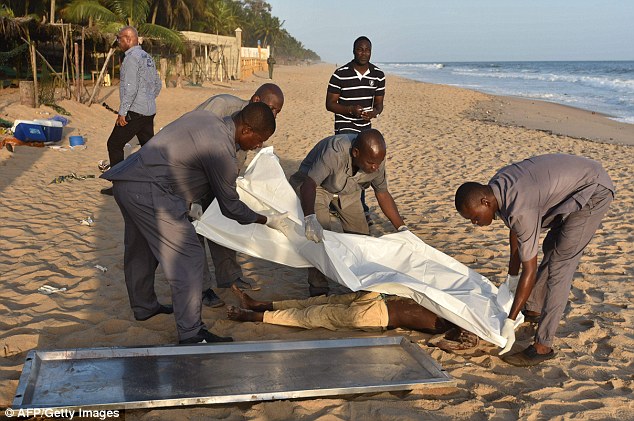 Al Qaeda 's offshoot in the Islamic Maghreb (AQIM) claimed responsibility for the Sunday terrorist attack at Grand Bassam resort beach which killed 15 civilians and 3 security agents, Intelligence Group Enterprise (SITE) said.
The terrorist group said it facilitated the attack in the historic town of Grand Bassan, 30 kilometers from capital Abidjan.
The Country's President Alassan Ouattara who visited the site of the carnage told reporters that the 6 gunmen, who came in two groups and started shooting at 1pm local time, were killed in the exchange of fire.
"We continue taking the necessary measures to secure the country in order to prevent this kind of situation," President Ouattara said, adding that the situation was under control.
At least twenty-two people have been wounded in the attacks, Minister of the Interior, Hamed Bakayoko, said, indicating that the victims of the attack were from Benin, Burkina Faso, Cameroon, Germany, France and Côte d'Ivoire.
The Minister pointed out that security forces were on the alert and managed to foil similar attacks over the past days. He said they will continue beefing up the security surveillance systems they have put in place for three months now and which monitor 100 soft target sites.
Grand Bassam beach is a well-known and popular resort visited by hundreds of people including western expats as well as other African nationals.
World leaders have strongly condemned the heinous terrorist attack in Cote d'Ivoire and voiced readiness to support the Ivorian government, while France announced that its Ministers of Foreign Affairs and of the Interior, Jean-Marc Ayrault and Bernard Cazeneuve will travel to Abidjan, on Tuesday March15, to "show solidarity with the Ivorian authorities and people and support the French community in the West African country.
Experts say the West African country has been on the target list of terrorists after terror attacks hit hotels in neighboring Mali in November and Burkina Faso in January.