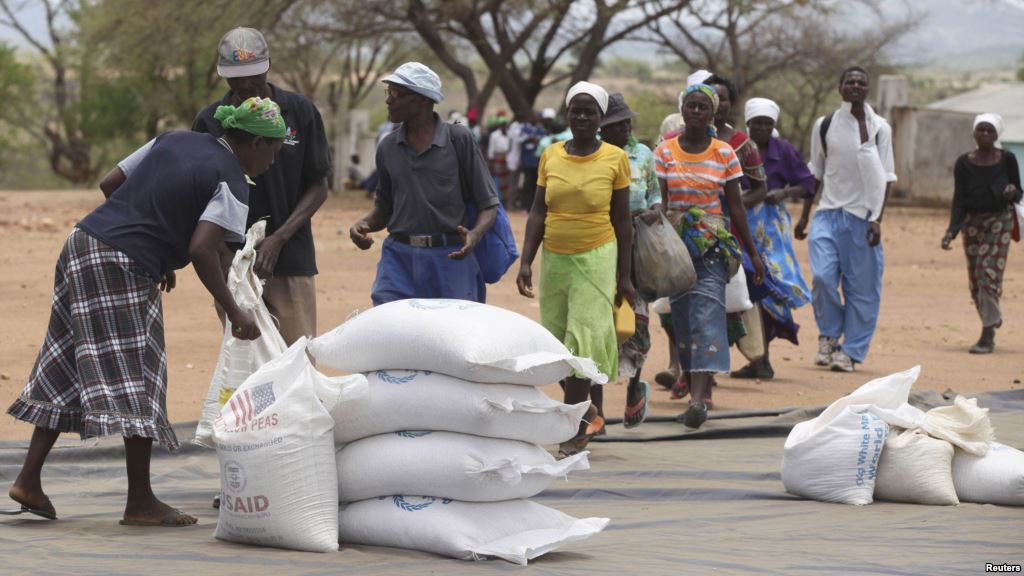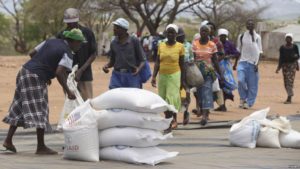 The United States Agency for International Development (USAID) will continue providing food aid for another six months to nearly half a million Zimbabweans after the US provided an extra $20 million to help ease hunger in the southern African nation.
USAID has been actively involved in responding to the food security situation in Zimbabwe since last June and the additional $20 million will bring to $55 million the amount provided by the US to feed hungry Zimbabweans.
USAID -Zimbabwe Mission Director Stephanie Funk, said they will continue assisting Zimbabwe until the end of the drought season and that the United States is committed to supporting the people of Zimbabwe during these difficult times.
According to the WFP Country Director, Eddie Rowe, the additional $20 million contribution from USAID will allow WFP to continue food assistance for 450,000 people in 12 districts over the next six months.
The extended donation is going to support WFP's Lean Season Assistance program, which provides monthly targeted food rations or cash transfers for food insecure people in the hardest hit districts of Zimbabwe.
President Robert Mugabe declared a state of emergency in February to encourage the international community to provide food assistance.