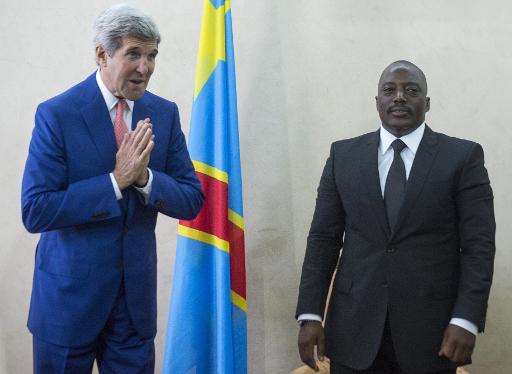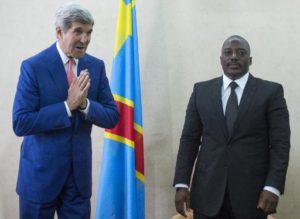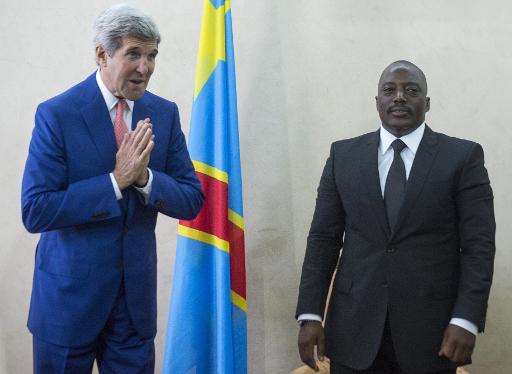 US Secretary of State John Kerry has called, during a recent meeting with President Joseph Kabila, for timely and credible elections in the Democratic Republic of Congo, the State Department said on Monday.
The talks were held on the sidelines of the signing ceremony of the Paris climate agreements in the United Nations headquarters last Friday.
The US is pledging additional funding for elections and for helping to demobilize fighters in eastern provinces.
Kabila's political opponents fear he will again change the constitution to run for another term as he did in 2011.
Delays in drawing up the voter register and delivering electoral materials are posing a serious threat to the country's second post-war polls, due in November.
"The Secretary did emphasize that the US stands ready to be a partner to all of those who are committed to timely, credible elections as called for by the DRC's constitution," State Department spokesman John Kirby told a press briefing.
"The Secretary stressed that a peaceful transition in the DRC will allow President Kabila to cement his legacy," Kirby said.
Kerry also emphasized that citizens should be allowed to speak freely without intimidation.
The polls are seen as a crucial step towards stabilizing the vast minerals-rich country, which is still recovering from a vicious civil war that ended in 2003 with more than 5 million people dead.
The electoral commission and its partners, including the United Nations, say the November 28 date is still achievable despite growing skepticism in diplomatic and political circles.