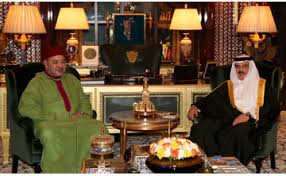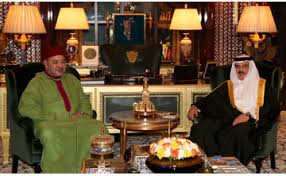 After attending the first Morocco-GCC summit held last Wednesday in Riyadh to bolster the strategic partnership existing between Morocco and the member states of the Gulf Cooperation Council, King Mohammed VI is currently undertaking a tour in the region to further talks on means to strengthen relations at the bilateral level.
Part of this tour, King Mohammed was on Monday in Bahrain where he reviewed with King Hamad bin Isa Al Khalifa the long-standing historic relations between the two kingdoms.
King Hamad was quoted by the Bahraini news agency as saying that the Moroccan sovereign's visit to Bahrain reflects the solid relations binding the two countries and embodies firm keenness on continuing consultation and cooperation for the sake of shared interests.
The two leaders discussed the developments in Palestine and King Hamad commended in this vein the tireless efforts made by King Mohammed VI, who is the chairman of the OIC Al-Quds Committee, to back the inhabitants of the holy city and support the Palestinian people's inalienable rights, said BNA, adding that talks also covered the situation in Syria, Iraq, Yemen and Libya.
King Hamad also reiterated Bahrain's support to Morocco's territorial integrity and rejection of any encroachment on an inch of Moroccan territories, renewing firm backing to Moroccan efforts to settle the dispute over Western Sahara, said BNA, alluding to the autonomy plan proposed by the North African country to settle the conflict which is hampering the integration of the Maghreb.
The two leaders on the other hand hailed the positive outcome of the first Morocco-GCC Summit, which reaffirmed the strong relations and strategic partnership between Morocco and the member states of the Gulf Cooperation Council, namely Bahrain, Kuwait, Oman, Qatar, Saudi Arabia and the United Arab Emirates.
King Mohammed VI and King Hamad, who had both attended the Riyadh Summit along the other leaders of the Arab Gulf countries, also stressed at their Monday talks the need to pool all Arab and international efforts to combat the scourge of terrorism which is destabilizing countries and threatening international security and stability, BNA stated.
The two leaders afterwards presided over the signing ceremony of two protocols and an executive cooperation program.
After Bahrain, King Mohammed VI will fly to Qatar for talks with Sheikh Tamim bin Hamad Al-Thani on issues of common interest in addition to means to bolster bilateral cooperation.