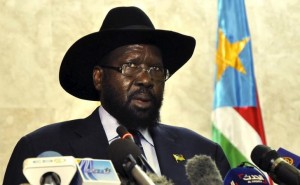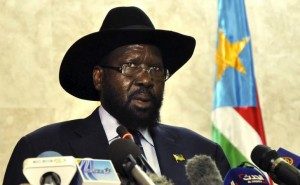 South Sudan's President Salva Kiir on Thursday named a new cabinet including former rebels and members of the opposition in a boost for a peace deal aimed at ending more than two years of conflict.
"I, President Salva Kiir do hereby issue this … decree for the appointment of ministers of the transitional government of national unity … effect from April 28," a statement read on the state television and radio said.
A third of the ministers in the new 30-member "national unity" cabinet were members of the SPLM-IO party led by Kiir's long-term rival Riek Machar.
The ex-rebels took the prominent portfolios of petroleum and mining as well as the interior ministry. Kiir's supporters hold the finance and defense ministries.
Riek Machar returned earlier this week to the capital, Juba, to take the post of vice-president in the new unity government.
Tens of thousands of people have been killed, and more than two millions displaced from a country that only came into existence in July 2011, when it gained independence from Sudan.
Machar fled Juba in December 2013 after he had been accused of trying to organize a coup.