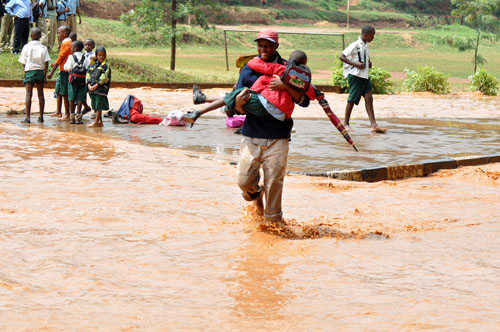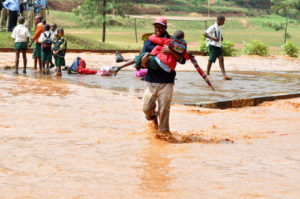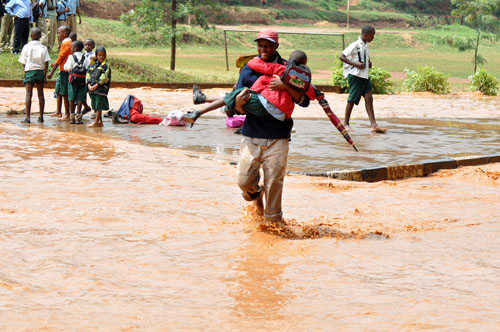 Rwandan government on Monday said landslides caused by heavy rains have killed at least 49 people and destroyed hundreds of buildings in the country over the weekend.
The torrential rainstorms have destroyed 500 homes, damaged infrastructure and injured another 26 people from Saturday night into Sunday morning, officials said in a statement.
The hilly, densely populated central African nation is frequently hit by landslides and the government has been moving people out of the most at-risk areas in a bid to limit the casualties.
At least 67 people have been killed in such incidents across Rwanda from January to April this year, 12 of them on a single night in the suburbs of the capital Kigali, where 1,500 homes were damaged during rainstorms.
The disaster management authorities have blamed El Nino weather phenomenon for the increase in natural disasters.
Philippe Habinshuti, the director of disaster response and recovery at Rwanda's Ministry of Disaster Management and Refugees quoted by Xinhua said that an assessment was still underway to determine the total damages and that the death toll could rise.
The geographical location of Rwanda, a country made up of hills and valleys, makes it particularly vulnerable to landslides.