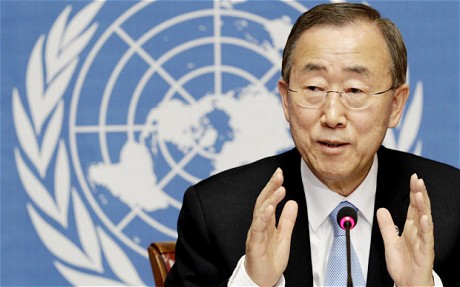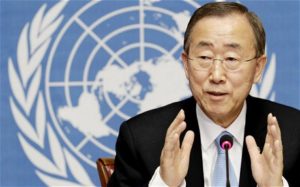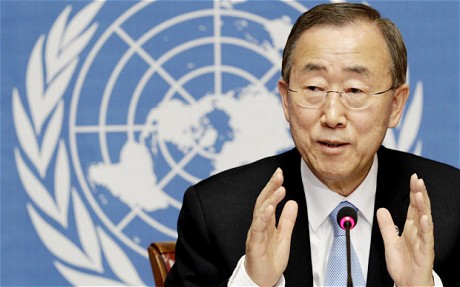 The United Nations Chief, Ban Ki-moon on Thursday laid a wreath in honour of peacekeepers died in 2015.
About 129 peacekeepers lost their lives in the line of duty last year.
The peacekeepers from 50 countries lost their lives due to malicious acts, accidents and disease, the UN chief said.
"It was the 12th time in the last 13 years that more than 100 Blue Helmets fell in one year. The tragic total since 1948 is nearly 3, 500," he noted.
In his words, Ban Ki-moon stressed that the confidence that the world places in UN peacekeeping is reflected in its "massive growth" in recent years, in terms of both numbers and complexity.
According to the UN chief, peacekeeping is becoming more and more dangerous. All too often our personnel are targeted by armed groups, spoilers and terrorists. In some areas where the UN operates, our blue flag has gone from being a shield to a target
Ban Ki-Moon assured that the legacy of the fallen peacekeepers will not be in vein.
"The United Nations is doing everything possible to protect civilians, end fighting and create conditions for lasting peace. Today we mourn those who lost their lives – and we also pay tribute to the scores of others who were injured. This wreath is for the peacekeepers who died so that others may live. We honor their bravery. Although their lives were cut short, their legacy will live on." He said.