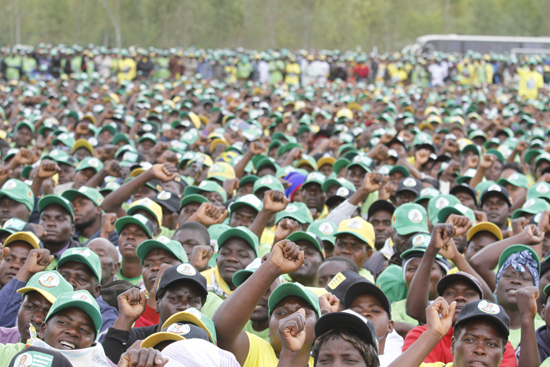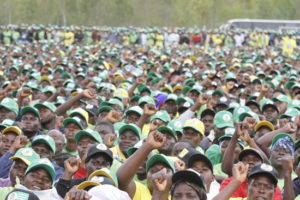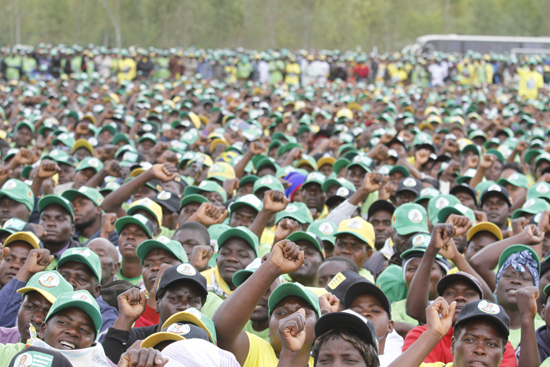 Thousands of Robert Mugabe's supporters marched in capital Harare on Wednesday to support the veteran as divisions are widening within the ruling party over who might succeed him.
The supporters sang pro-Mugabe songs as they spilled out of school buses in downtown Harare.
The gathering, which coincided with Africa Day, was also in honor of President Mugabe's tenure as African Union Chairman that saw the continental body launch a 50-­year development plan, Agenda 2063.
Earlier this year, Zimbabwe's ruling party ZANU PF has endorsed veteran leader, 90-year-old Robert Mugabe, as the party leader for another five-year term and its candidate for 2018 presidential polls.
Mugabe has been strongly criticized by the international community for crippling the development and economic advancement of Zimbabwe, which had previously been referred to as the "bread basket of Africa."
Mugabe has been the head of ZANU-PF since 1975 and president of Zimbabwe for the past 34 years. Despite his advancing age, Mugabe is still holding on to power and unwilling to step down; determined to continue serving as the world's oldest head of state.