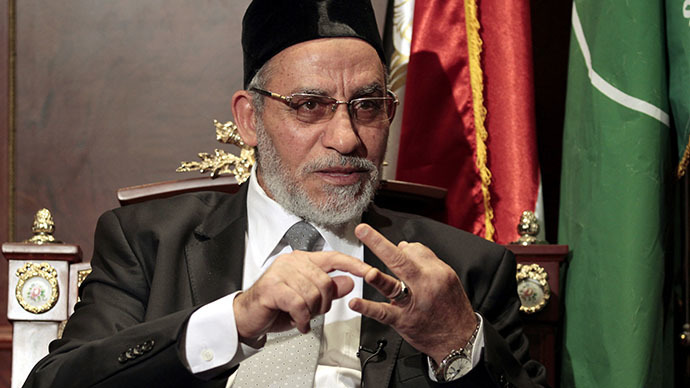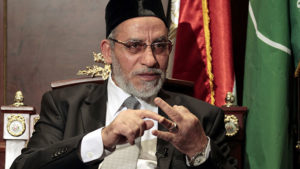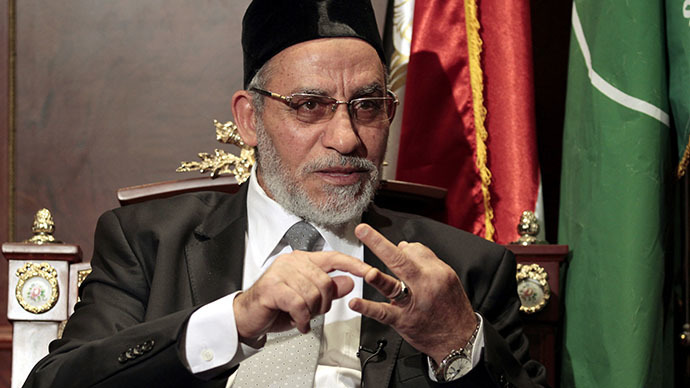 An Egyptian court has handed down the leader of the Muslim Brotherhood Mohamed Badie and 35 other members of the banned organization life sentence.
The defendants were found guilty of engaging in violent acts in the Suez Canal city of Ismailia, during the 2013 ouster of Islamist President Mohamed Morsi.
Badie, 72, had already been sentenced to prison terms and to the death penalty in other trials.
Charges ranged from murder and inciting violence to stealing weapons and destruction of public and private property.
The court exonerated 20 people involved in the case.
Egypt's military courts have been under fire by rights groups for their harsh verdicts.
The Muslim Brotherhood has faced crackdown since Morsi was ousted in a coup led by the then military chief and current president, Abdel Fattah el-Sisi, in July 2013.
Since the ouster of Morsi, thousands of anti-government protesters, mostly Brotherhood supporters, have been sentenced to jail by civilian and military courts.
The Brotherhood was later blacklisted as a terrorist organization in a bid to prevent its affiliates from running in elections.
International rights groups have repeatedly blasted the Sisi government for the heavy-handed crackdown on anti-government protesters and stifling freedom of speech.