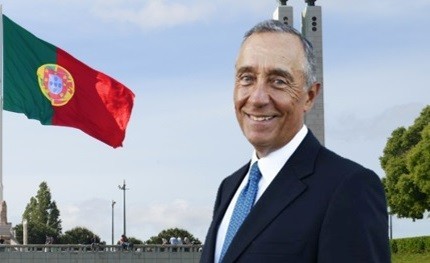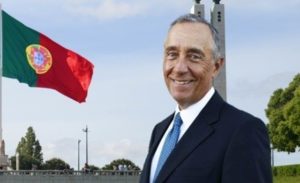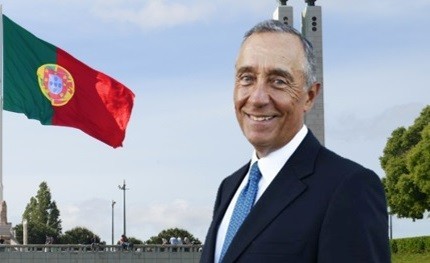 Portugal's President Marcelo Duarte Rebelo de Sousa is paying this Monday a visit to Morocco at the invitation of King Mohamed VI in a move to further boost ties with the kingdom of Morocco.
The Moroccan Sovereign will hold talks with his Portuguese guest and host an Iftar in his honor.
The visit, the Portuguese President's first of its kind to an Arab country, comes as both countries are endeavoring to scale up their multifaceted cooperation ties.
Part of these efforts, Rabat and Lisbon have recently endorsed an energy project to build an energy inter-connexion estimated at 1,000 megawatt.
Portugal is the 13th economic partner of Morocco, while Rabat stands as the 11th economic partner of the EU country and as the 38th supplier of the Portuguese market. In 2014, the trade balance showed an excess estimated at about €407 million in favor of Portugal.
Portuguese exports of goods and services to Morocco increased by 18.5 pc in 2015 while imports grew by 12.2 pc.
Some 200 Portuguese companies are established in the North Africa country. They are operating in the sectors of pharmaceuticals, agri-business, building, cork industry and textile.
To enhance further economic relations and trade exchanges between the two countries, a Chamber of Commerce, Industry and Services of Portugal was set up last year in Morocco.
The two countries have equally developed their cultural cooperation, notes Manuel Pechirra, head of the Portugal-Morocco circle of friendship.
Pechirra also indicated that Morocco is a key diplomatic partner for Lisbon, which is resolved to enhance its ties with Rabat, and that Morocco can rely on its strong bonds with Portugal to broaden and strengthen its overall diplomatic relations with the European Union.
Morocco currently stands as Portugal's first partner in the Arab world and its second partner in Africa, after Angola, a former Portuguese colony.
As Morocco is expanding its presence in Africa and in view of the huge business opportunities offered by the continent, some experts argue that Morocco and Portugal can jointly tap these opportunities, particularly in Portuguese-speaking African countries.