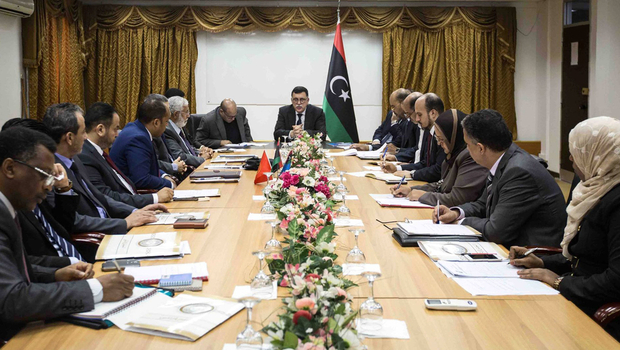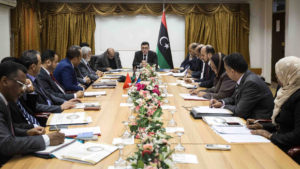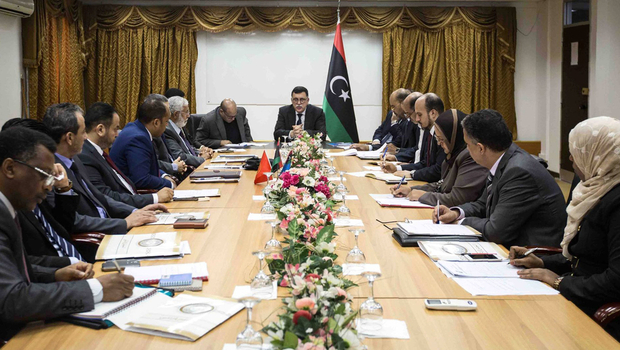 Four ministers of the Libyan Government of National Accord (GNA) have been sacked for failing to take up positions since the cabinet moved to Tripoli, the cabinet said in a statement on Friday.
"The dismissed ministers were absent from their work and refused to take up their duties in the Government of National Unity… for over 30 days," the GNA said in the statement posted on its website.
Justice Minister Juma Abdullah Drissi, National Reconciliation Minister Abdeljawad Faraj Al-Obeidi, Finance Minister Fakhr Muftah Bufernah and Economy and Industry Minister Abdulmutalib Ahmed Abu Farwa, all from the East handed in their resignation on Thursday.
This latest development downsizes Prime Minister Faiez Serraj's cabinet to 14 members, giving him another difficult task to handle as the cabinet is yet to be recognized by the country's legitimate parliament; House of Representatives (HoR) based in the Eastern town of Tobruk.
Replacement of the four quitting members will be difficult as the eastern region of the war-torn country has been opposed to the UN-sponsored unity cabinet tasked to re-unify the country of former Libyan ruler Muammar Gaddafi.
Mohamed Eljarh, a Libya expert working at the Washington-based Atlantic Council think tank believes that the sacked ministers hailing from the East were surely pressured to resign.
"I believe that the fact that they are from the east is significant… The situation for the GNA in the east is that of rejection, no confidence, no trust," the expert told The New Arab.
The resignations come at the time the cabinet is grappling with various issues including shortfall of cash and flagging economy due to collapse of the country's oil production and revenues. The GNA is also called upon to tackle rights violations and crimes taking place in lawless Libya.
Militarily, the resignations translate impossibility to unify all Libyan forces to fight the Islamic State (IS) group in the coastal city of Sirte as demanded by Serraj last Sunday.
The eastern part has tossed its support to army Gen. Khalifa Haftar backed by the HoR and rival government based in Beida.