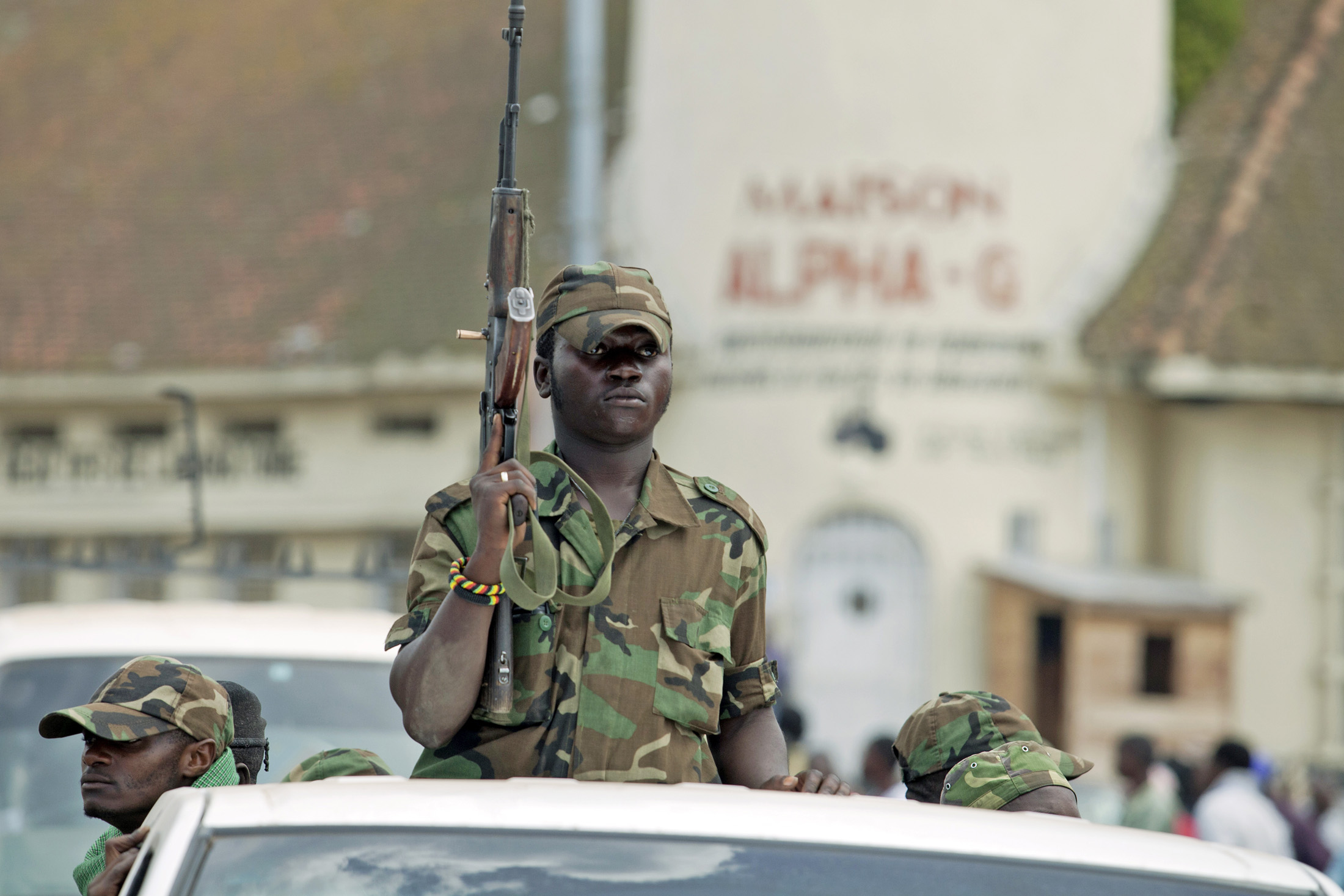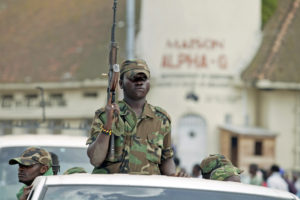 At least eight Mai Mai rebels and six Congolese soldiers were killed at Lukweti, near northern Goma, local media reported on Sunday.
The fighting took place in Eringeti, a town in north-eastern DRC close to the Ugandan border.
Four militiamen were also killed and seven others captured during the attack on Saturday, the army said.
According to UN data, about 500 civilians have been killed since October 2014 in clashes near Beni, a DRC border town with Uganda that lies 35 miles south of Eringeti.
The majority have died during night raids by rebels, armed with machetes and hatchets. The DRC government blames the raids on the Allied Democratic Forces, also known as ADF-NALU, and other rebel groups.
DRC, which is rich in minerals including gold, has never experienced a peaceful transition of power since independence and has been unstable for two decades.
Conflict continues to rage in the east of the vast country between a plethora of rebel groups fighting for control.
Storm clouds are gathering over the country and elections due in 2016 are now almost certain not to happen.
A confusing series of political dialogues is ongoing, but no resolution seems imminent.