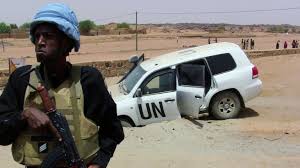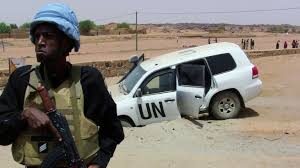 The Algeria-led international mediation team on Thursday said it is "deeply concerned" by recent clashes in northern Mali.
The team "believes that this situation cannot continue longer without compromising the essence of this peace agreement", concluded in May-June last year, according to a statement issued after a meeting of the committee monitoring the peace deal.
The committee urged all parties to "fully respect their commitments and their responsibilities and demands, in particular, the government to take all necessary measures for a speedy implementation of the agreement."
The mediation group threatened "sanctions by the international community" against those found responsible "individually or collectively" for the persistent deadlock.
The UN also voiced concerns over the West African nation's shaky peace deal after clashes last week left around a dozen fighters dead near the flashpoint northeastern town of Kidal.
"These clashes, as well as the repeated violations of ceasefire accords, threaten the progress achieved up until now in the implementation of the peace agreement," the UN's mission in Mali, known by the acronym MINUSMA, said in a statement on Wednesday.
The mission expressed "serious concern over the deterioration of the security situation and over reported allegations of human rights violations" and complained the unrest was hampering the delivery of humanitarian aid.