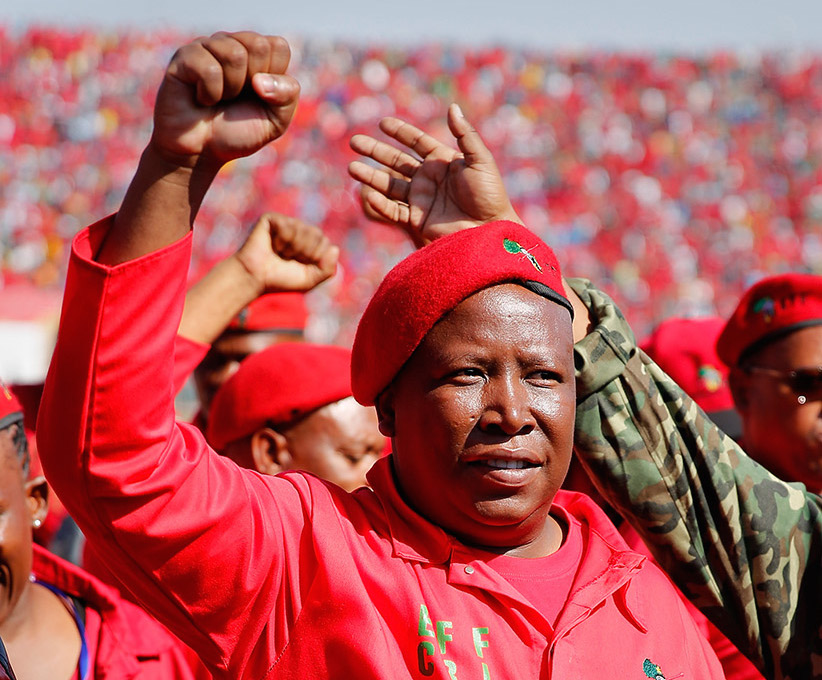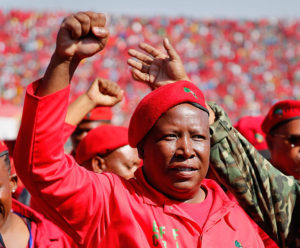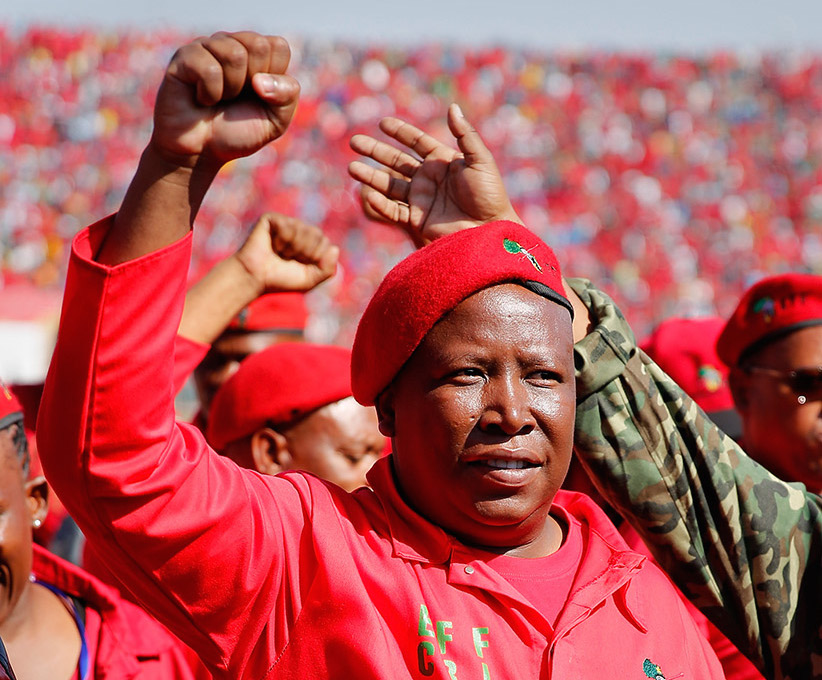 The leader of South Africa's Economic Freedom Fighters party, Julius Malema, has been served with two court summons on Thursday for calling on party members in 2014 and June 2016 to occupy vacant land.
He responded to the summons expressing commitment to fight for the lands regardless of the court action.
"We want our land now & nothing will deter us from this noble cause, not even prison can silence us. We remain unshaken, we will take our land," Malema tweeted few hours after the summonses were served to him.
The commander-in-chief of the EFF, called on the workers, students, the unemployed, shopkeepers, and security guards to be part of the "militant action" aimed at defending the country's democratic gains.
"This is a banana republic. This thing is gone. Anyone who thinks there is a rescue for this country coming from the ANC you are lying to yourself. It's gone. The ANC is finished and as a result the country has collapsed", Malema told journalists at a press conference.
He also called on business owners to take a stand and protest the charges against Finance Minister Pravin Gordhan, alleging state decisions are being influenced by the Gupta family.
Malema faces two charges for contravening the Riot Act for land grab, comments made while campaigning in KwaZulu-Natal province this year and comments made in Bloemfontein in 2014.