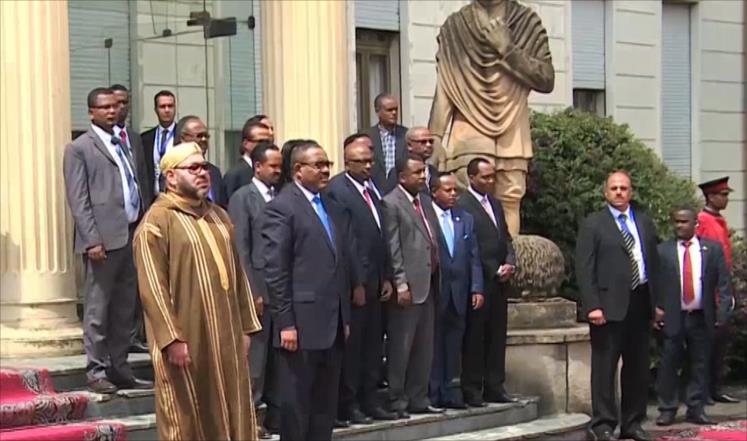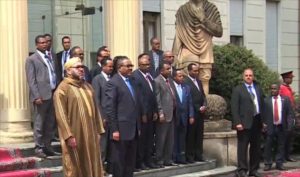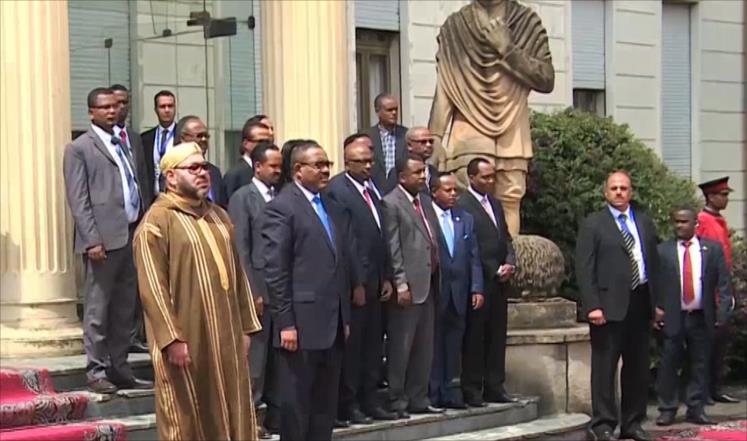 Morocco and Ethiopia inked a $3.7 bln deal to build a world-class fertilizer plant with an annual production capacity of 2.5 million tons in Dire Dawa industrial zone, eastern Ethiopia.
The signing ceremony of this mega project that will help Ethiopia reach self-sufficiency was chaired by King Mohammed VI and Ethiopia's Prime Minister Haile Mariam Dessalegn in Addis-Abeba.
This agreement is the most substantial in a list of cooperation agreements signed on the occasion of the King's visit to Ethiopia, the first since his accession to the throne in 1999.
"This industrial Megaproject will require an investment of $2.4 billion in its first phase in order to produce 2.5 million tons/year of fertilizer by 2022. This will make Ethiopia self-sufficient in fertilizer, with a potential for export. An additional investment of $1.3 billion is expected by 2025 to reach a total capacity of 3.8 million tons/year of fertilizer to support the growth of local demand," said the CEO of Morocco's state-owned phosphates company (OCP), Mostafa Terrab, in a speech at the signing ceremony.
Terrab said that the project mirrors Morocco's commitment to south-south cooperation in Africa. The new industrial platform will consist of an integrated complex of fertilizer production, industrial and storage units, he said.
The new plant is part of OCP's future strategic development plan to meet local fertilizer needs. A plan based on the complementarity of the respective natural resources of the two countries, he noted.
As part of the new project, water pumping stations will be set up in addition to a storage unit to be established at the port of Djibouti.
On the same occasion, Moroccan and Ethiopian private companies sealed five other agreements providing for cooperation in fields including water, business and investments.