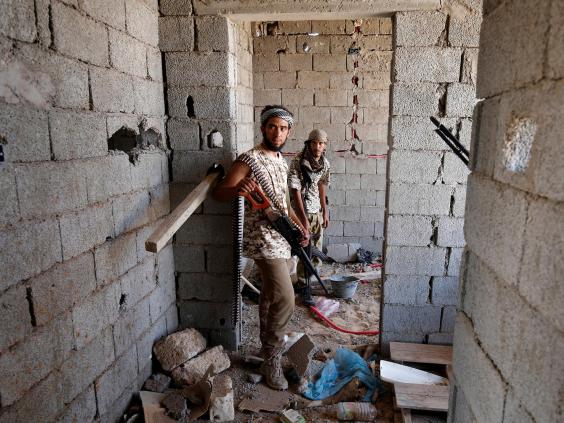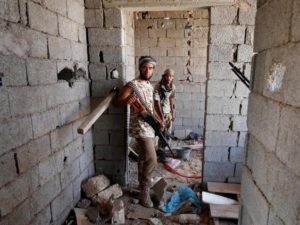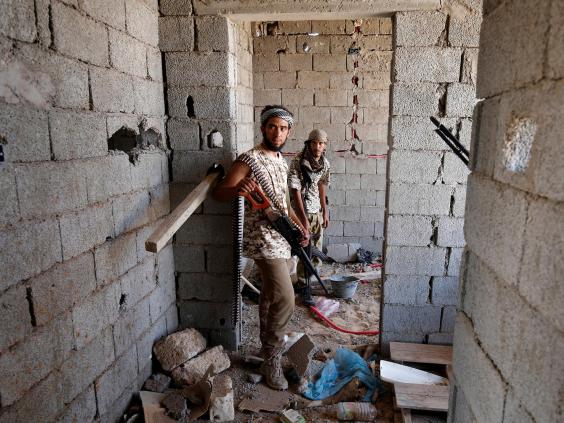 Libyan forces combatting under the Government of National Accord's banner have discovered over 200 corpses of Islamic State group (IS) militants as forces clear the coastal city of remaining resistance after flashing out the militants.
The Bunyan al-Marsous operation room Monday announced it took control of Muammar Gaddafi's hometown 8 months after launching the takeover campaign.
No clear estimate of killed militants has been made but officials from the operation room put the number at above 2,000. Around 6,000 militants reportedly occupied the coastal city after taking it last year in June.
According to press reports, most militants fled the city before the beginning of the campaign. Analysts say that they might have headed towards the Libyan desert, near, Algeria, Sudan, Chad and Niger borders where they could establish new fiefdoms and forge agreements with local tribes.
Threats of militants' attacks are still floating, Libyan forces noted as they pointed out that valleys and villages around Sirte are still awash with IS fighters.
The campaign cost the lives of more than 700 GNA fighters and injured around 3,000.
Total liberation of the city will be proclaimed after all dangers, including landmines, are cleared off.