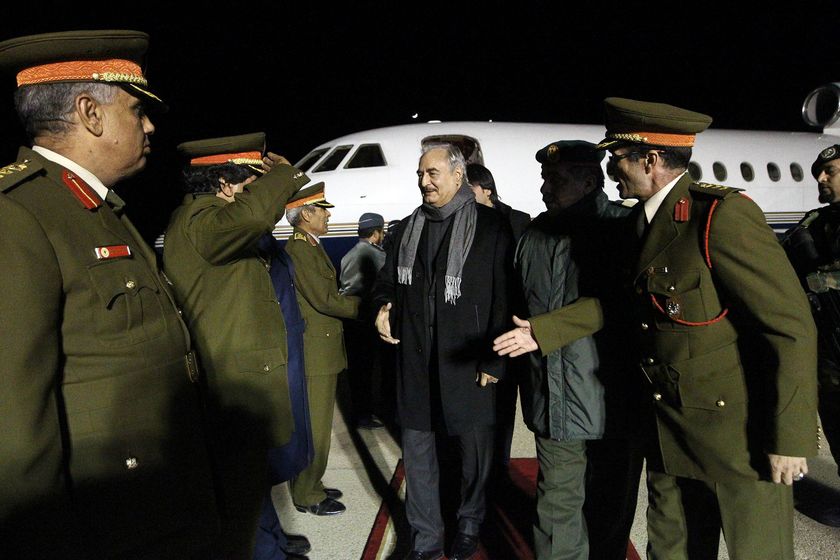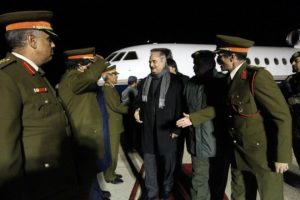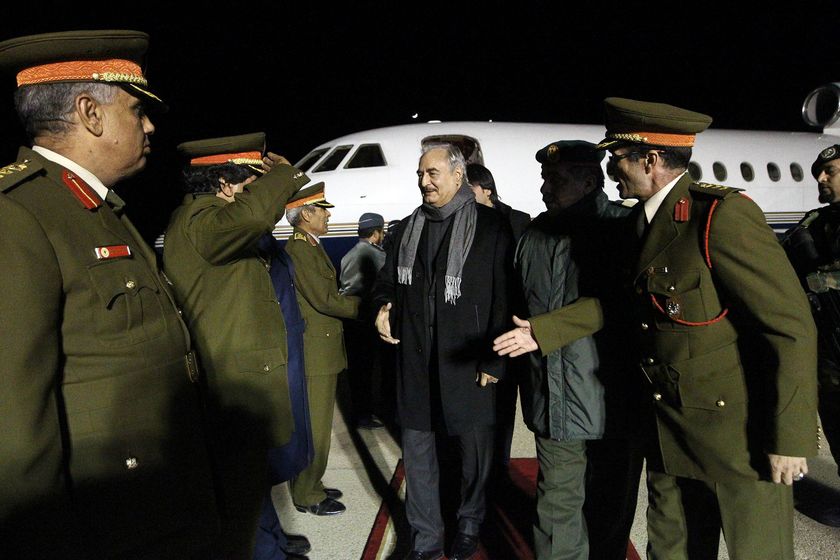 Russian deputy foreign minister has called for recognition for east-based Libyan military commander Field Marshall Khalifa Haftar in the Libyan political process in standoff since the UN-backed Government of National Accord (GNA) has entered capital Tripoli.
For Gennady Gatilov, Haftar is a leading political figure who must not be sidelined.
"We believe that the Libyans have to find a compromise on his participation in the new Libyan leadership," Gatilov said in written answers to US Bloomberg.
Haftar has rejected the Libyan Political Agreement (LPA) signed in December. The Libyan military commander and his ally, the east-based internationally recognized parliament, the House of Representatives, have opposed the article of the LPA conferring supremacy over the military to the Presidency Council (PC) and its head; Faiez Serraj. The HoR and Haftar have challenged the article.
Haftar has refused to pledge alliance to Serraj accusing the PC and the GNA for being puppets for the west.
In September, he snatched Libyan oil fields from the GNA and placed them under the authority of the Libyan National Oil Corporation.
The Libyan military commander, 73, was received twice in Moscow over the past six months, the latest being early this month. He met with Russian military officials to seek support.
Russia is trying to re-assert its influence in the North African country after losing one of its key allies; Muammar Gaddafi killed in 2011 in a NATO-backed revolution.
After changing the course of events in Syria, President Putin and his administration are setting eyes on Libya to help flash out the Islamic State group (IS).
Haftar has been battling the terrorist group in Benghazi and its surroundings.
Gatilov also lambasted UNSMIL Head; Martin Kobler for favoring one side over other Libyans in the political settlement process of the crisis. For the Russian official, the UN body's mandate has proven ineffective.
Kobler repeatedly said that Haftar is welcome to play a role in the political process but only under the supervision of the Presidency Council.
Gatilov however pledged Russia's alignment with the UN arm embargo on Libya in place since 2011. Egypt and the United Arab Emirates have been accused of supplying the Libyan commander with weapons.