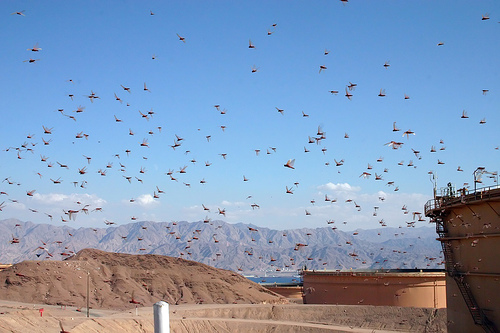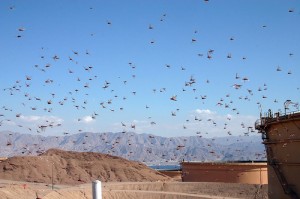 Desert locust swarms moving southward from Algeria and Libya are threatening croplands in Niger and Mali, the FAO has warned this Tuesday.
Locust infestations were first reported in southwest Libya near Ghat in January 2012 and in southeast Algeria, and recently, groups of locusts have been found in northern Niger, the agency said.
FAO says locust-control efforts in the region are being hindered by continued insecurity along both sides of the Algerian-Libyan border. Political insecurity and conflict in Mali could also hamper monitoring and control efforts if the locusts reach that country.
In late March, FAO warned that swarms could arrive in Niger and Mali by June. Continued rains and the resulting growth of vegetation led to the formation of swarms by mid-May.
The size and pace of the swarms will depend on two major factors:  the effectiveness of current control efforts in Algeria and Libya and upcoming rainfall in the Sahel of West Africa, said Keith Cressman, FAO Senior Locust Forecasting Officer.
Niger last faced Desert Locust swarms during the 2003-05 plague that affected farmers in two dozen countries.
The FAO Commission for Controlling the Desert Locust in the Western Region (CLCPRO) has provided $300,000 in funding to tackle locust infestations in Libya, whose capacity to carry out control efforts has been affected in the past year. FAO has added an additional $400,000 to address the problem.