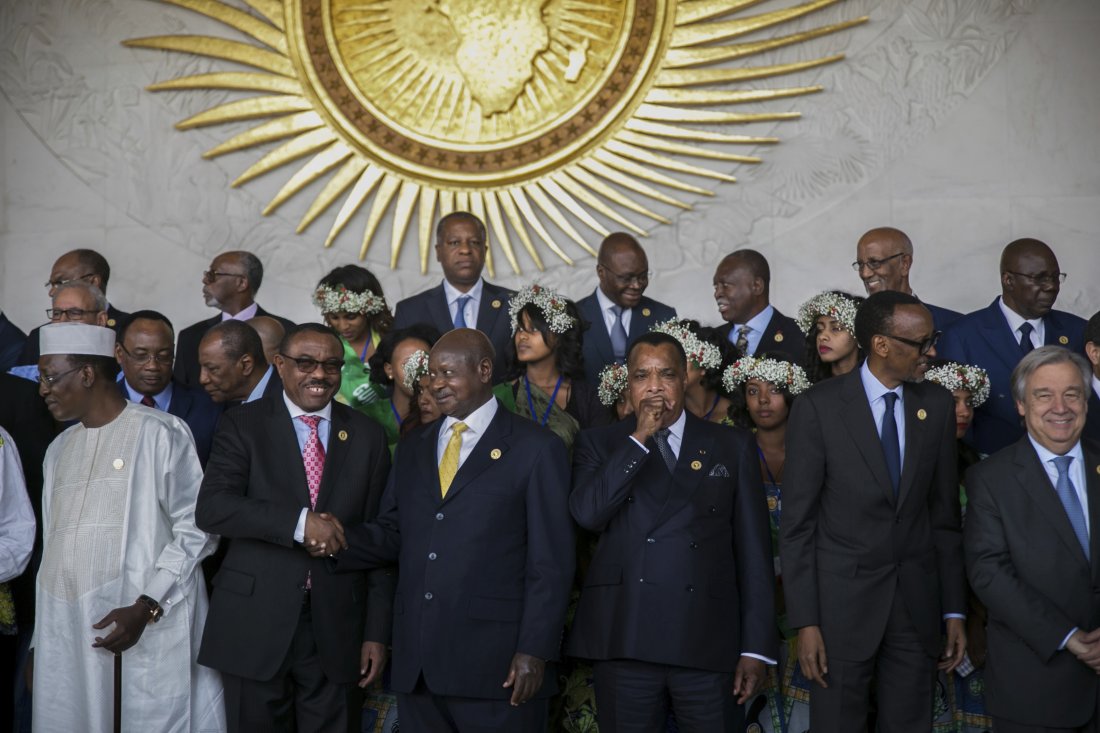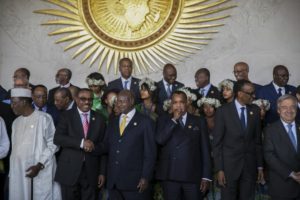 African leaders have adopted a strategy calling for a collective withdrawal from the International Criminal Court.
Desire Assogbavi, head of Oxfam International's AU liaison office, confirmed the adoption of the strategy to Associated Press.
A source close to the continental body's legal council also confirmed it, saying countries had been divided on whether to call for leaving the court individually or together.
The declaration of the continental bloc came late on Tuesday  after Gambia, South Africa and Burundi have announced plans  to abandon the troubled institution, set up to try the world's worst crimes.
The ICC, set up in 2002, is often accused of bias against Africa and has also struggled with a lack of cooperation, including from the United States, which has signed the court's treaty but never ratified it.
The ICC has repeatedly refuted accusations of bias, inviting academics and other experts to weigh in, and saying that the number of African cases has more to do with its jurisdiction being limited to signatories of the Rome Statute, and over crimes committed after 2002.