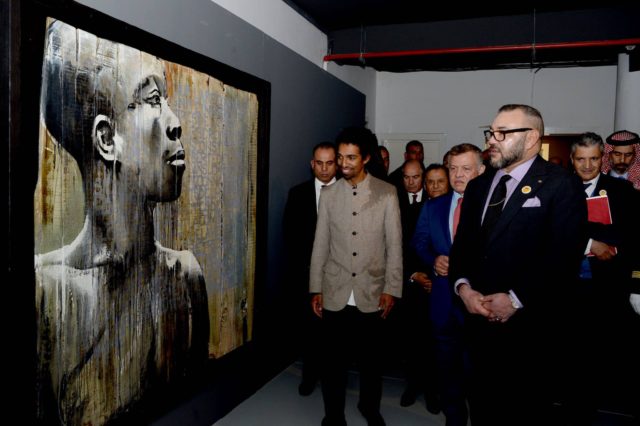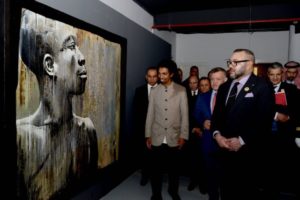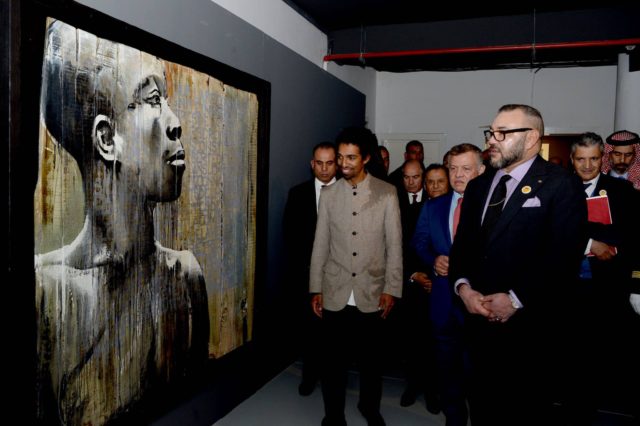 King Mohammed VI and visiting King Abdullah II of Jordan inaugurated on Thursday at the Mohammed VI Museum of Modern and Contemporary Art in Rabat, the landmark cultural and artistic event "Africa in Capital".
The month-long event, which celebrates African arts, features scores of events including art exhibitions, concerts, films screening and lectures, the aim being to bring African art closer to the Moroccan public and shine light on the variety of Africans' modes of expression.
This event reflects the Africa-oriented strategy spearheaded by King Mohammed VI and falls in line with his efforts to make of culture a real lever for development, peoples' rapprochement, and a tool to promote the values ​​of tolerance, openness and sharing.
King Mohammed VI and his guest toured three exhibitions, themed "A Contemporary Look into African Art", "Shared Presence", and "Memorial".
The "Contemporary Look into African Art" exhibition explores the trends marking the African contemporary art and features paintings, sculptures and design items. It displays works by famous African artists such as Congo's Chéri Samba and Chéri Chérin, Benin's Cyprien Tokoudagba, Nigeria's Bruce Obomeyoma Onobrakpeya and Ben Osaghae and Ghana's Kwame Akoto.
This selection, which deliberately adopts the diversity of subjects and their technical treatment, shows an African art firmly entrenched in its roots, and in its traditional, tribal or popular memory, and highlights at the same time the impact of artistic and economic globalization.
The "Shared Presence" narrates two experiences of a return to the roots in the African land by artists Kouka Ntadi (French-Congolese painter) and Wahib Chehata (Tunisian).
The third "Memorial" exhibition is a tribute to three inspiring photographers who passed away: Malek Sidibé "Malian Coverages", Laila Alaoui "the Moroccans" and Othmane Dilami "Trance Musicians".