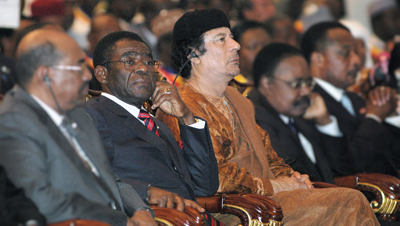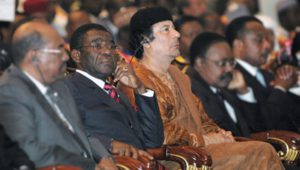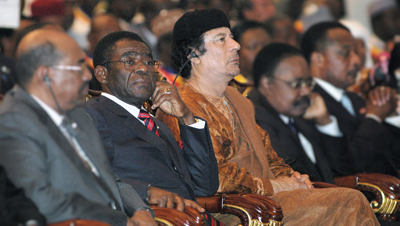 President Teodoro Obiang Nguema Mbasogo of Equatorial Guinea on Thursday hailed late Libyan dictator Muammar Gaddafi.
The world's longest-serving president, who was on a two-day state visit to Uganda, said while dealing with pan Africanism that Africa's problem is due to lack of unity to counter its challenges.
"I remember our hero Gaddafi who used to promote this African solidarity but sadly most countries would not still agree with him … Africa's instability is due to the egoism of each country," President Teodoro Obiang Nguema who has been in power since 1979 told reporters in Kampala.
"We forget that we are Africans. Things are not moving in the right direction for our countries and it is not that Africa is not self-sufficient but we, Africans, look at ourselves as people who cannot develop ourselves yet we have many resources. Africans think all civilization lies in the Western world."
In response to his statement, the Ugandan leader, President Yoweri Museveni commended President Obiang Nguema Mbasogo for being a strong pan-Africanist who has taken his country from poverty to one of the fastest growing economies in Africa.
He questioned: "Why can't we [Africans] work together and fight against terrorists taking over countries like Mali and Somalia or negotiate better trade deals with a bigger market?"
"Our pan Africanism is not sentimental. It is for prosperity, security, and historical and cultural reasons. We look at Africa as Africa. We do not care whether the country is Francophone or Anglophone," he said.