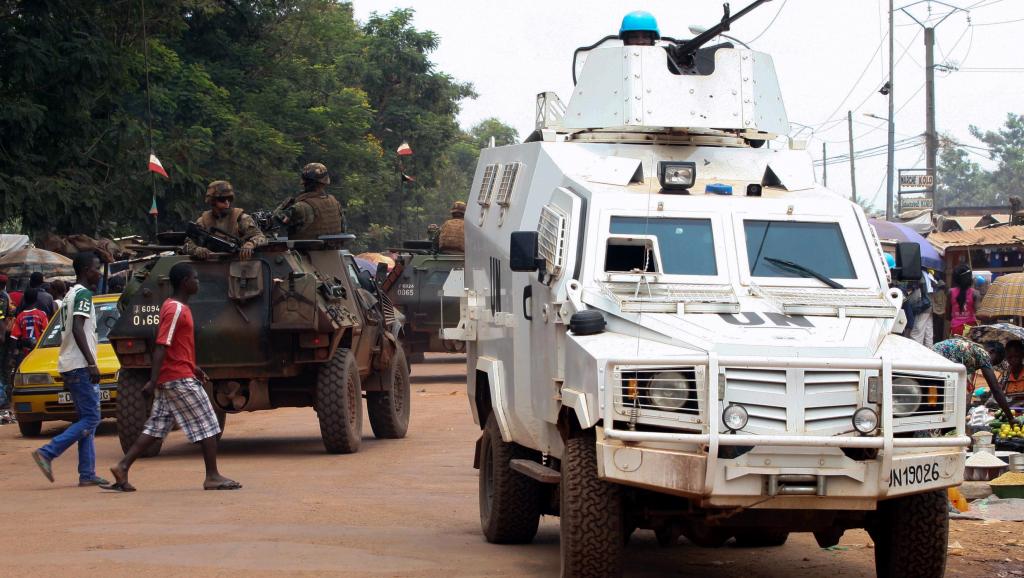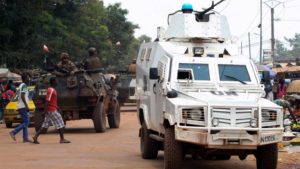 Christian minority militia fighters in Central African Republic have attacked a U.N. base twice last week, a U.N. official said on Sunday.
The attack killed six peacekeepers, two Moroccans and four Cambodians, at the south-eastern border of the war-torn nation.
"The armed elements continue to systematically and deliberately attack the MINUSCA base with heavy weaponry to impede the peacekeepers from doing their extremely vital task of protecting the civilian population and to divert them from their primary vocation of saving lives," the UN Multidimensional Integrated Stabilization Mission in the country, known by the French acronym MINUSCA, said in a statement.
After the ambush of last May 8 that cost the life of five peacekeepers, one Moroccan and four Cambodians, the Mission said that members of a wide coalition, including anti-Balaka elements, Saturday attacked civilian populations overnight, targeting in particular Muslims, in the Tokoyo neighborhood of Bangassou.
An armed group opened fire on civilians overnight killing an undisclosed number and at least one UN peacekeeper of the Moroccan contingent, who died from gunshot injuries, the MINUSCA said.
According to Radio France International, 30 civilians were killed during the attack.
MINUSCA is sending reinforcements to Bangassou to secure the town and protect civilians and also working with humanitarian partners to ensure the safety of displaced civilians.
U.N. Secretary General Antonio Guterres said on Sunday he was "outraged" by the attacks on the 13,000-strong mission, saying that such raids on peacekeepers amount to "war crimes."
The Security Council, France, Spain and the African Union also condemned the attacks and urged authorities of the Central African Republic to bring the perpetrators of these crimes before justice.
CAR Prime Minister Simplice Sarandji also condemned the attacks in a statement on Sunday and said those responsible would be brought to justice.
The Central African Republic has been in crisis since late 2012, when mostly Muslim Seleka rebels began a military campaign against the government of Francois Bozizé, seizing the capital, Bangui, in March 2013.
In mid-2013, the Christian and animist anti-balaka militia organized to fight the Seleka.