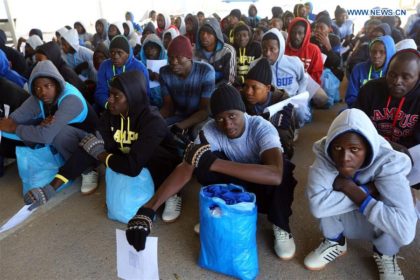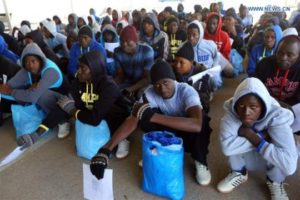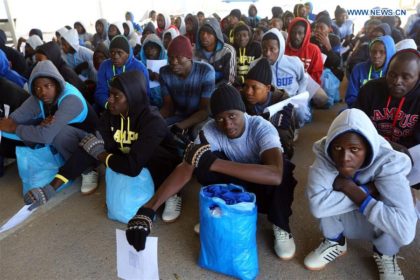 UN High Commissioner for Refugees, Filippo Grandi, has stated that he was "shocked at the harsh conditions in which refugees and migrants are held, generally due to lack of resources" while stressing that "the time has come for us, as the UN refugee agency, to step up our presence and activities in the country."
Grandi was on a visit to Libya were an estimated 1,3million of internally displaced, vulnerable, host communities, migrants, refugees and asylum seekers are reportedly struggling.
The North African country has been unstable since 2011 when the uprising against the Gadhafi regime began.
Grandi said the challenges of operating in an unstable and volatile environment such as Libya today should not be underestimated. He added that the UNHCR is determined to provide accessibility amid the "enormous strain and risks" that their staff is facing while acknowledging that delivering the "much needed protection and assistance is a constant challenge."
There are several authorities in Libya claiming political legitimacy. Although the UN-backed Government of National Accord largely enjoys international support it has limited influence on the ground. The Tobruk-based House of Representatives has a strong military support from the Libyan National Army led by Field Marshall Khalifa Haftar. Libyan authorities have often voiced concerns that the illegal migrants could be mercenaries or be easily recruited by the Islamic State group.
"I fully appreciate that the government has security concerns" Grandi stated before adding that "we are doing whatever we can to help the Libyans manage better these issues."
He hopes that "asylum seekers and refugees can be taken out of detention centers" in a first step and "other solutions" could be found for people from conflict marred countries such as Syria and Somalia. "Children, women and men who have suffered so much already should not have to endure such hardship."
The situation in Libya has proven to be very volatile and efforts to reach a ceasefire or a peace deal have successively failed.