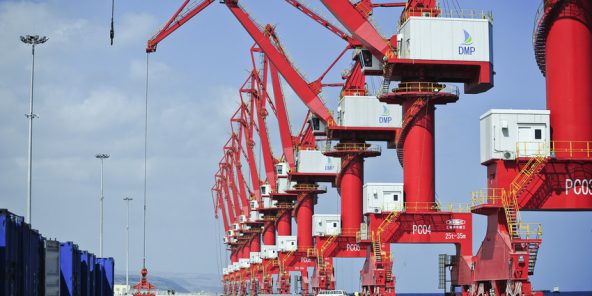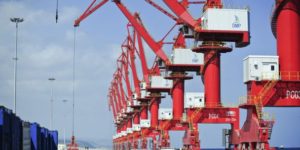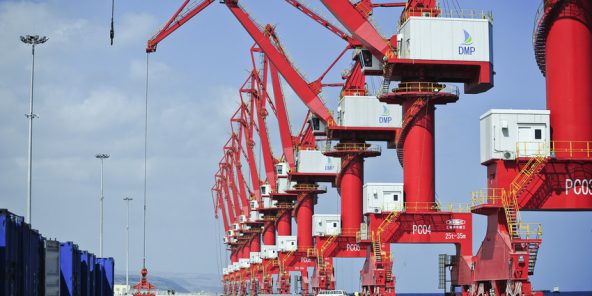 Djibouti has opened the country's latest mega port with world-class facilities and equipment on Wednesday.
The $590 million Doraleh Multipurpose Port designed by China and co-founded by Djibouti Ports and Free Zones Authority (DPFZA) is one of four new ports of the tiny nation that can handle $7 billion of goods every year.
The bulk terminal of the port can handle 2 million tons of cargo a year and offers space to store 100,000 tons of fertilizer, grains and warehouses for other goods, the ports authority said in a statement.
Djibouti port is the main point of entry for goods from Asia, and also serves landlocked Ethiopia which recently opened the Chinese funded 752-km long Addis Ababa-Djibouti railway.
"The port of Djibouti is a gateway to one of the fastest growing regions of the world with 30,000 ships transiting the port each year," the statement said.
"Located on two of the three busiest shipping routes in the world, the port provides a strategic platform for maritime activity connecting Asia, Africa, and Europe."
The port also provides a world-class logistics platform for shipping.
"With this new world-class infrastructure, Djibouti confirms its position as a major trading hub for the continent. We are proud to show the world our capacity to deliver major infrastructure projects – some of the most technologically advanced on this continent," Aboubaker Omar Hadi, chairman of the Djibouti Ports and Free Zones Authority (DPFZA) said at the opening ceremony.