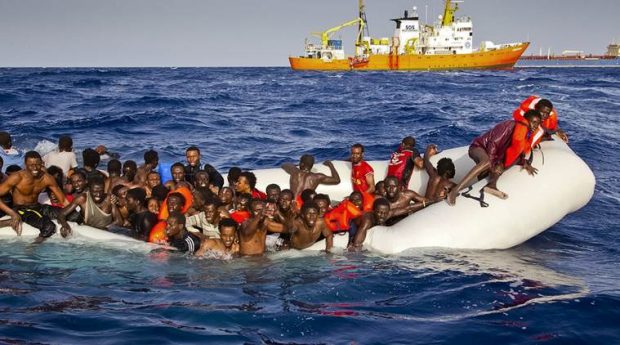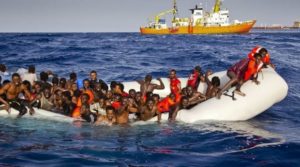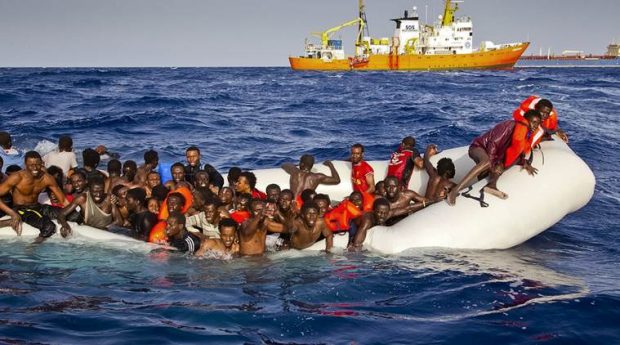 The Libyan Coast Guard intercepted boats with more than 900 migrants from Asia and Africa on board boats en route to Europe.
"A coastguard patrol from Zawiya (west of Tripoli) intercepted five inflatable boats and a wooden vessel carrying 906 migrants at dawn on Friday," Libyan navy spokesperson told Al Monitor.
Among the rescued African and Asian migrants there were 25 children and 98 women, including seven who were pregnant, the same source said.
"One of the rubber boats was holed and on the point of sinking, while the wooden one did not have a motor," the spokesperson explained.
People smugglers have taken advantage of the disarray in war-torn Libya since 2011, when their autocratic leader Muammar Qaddafi was killed.
Last weekend, the UN Said more than 50 migrants from sub-Saharan Africa went missing at sea and a further 2,500 were rescued leaving Libya grappling with an acute migrant crisis.
Few weeks ago, the Libyan Coast Guard came under harsh criticism after it was accused of shooting at a migrant-filled boat prompting many to jump overboard, and leading to the deaths of all 34, including children.