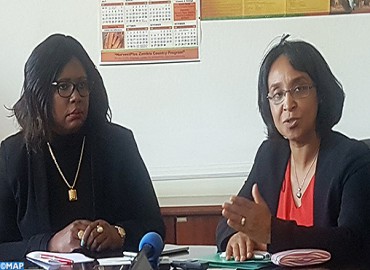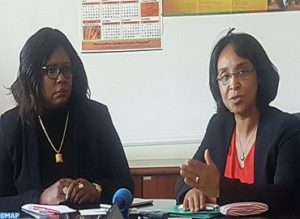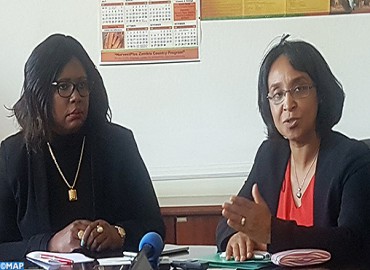 Zambia, which remains a net importer of fertilizers, has called on Moroccan operators to invest in the fertilizer industry, to help curb the high cost of crop production.
The call was launched by Minister of Agriculture Dora Siliya at a meeting in Lusaka Monday with a Moroccan delegation, led by Secretary of State for Foreign Affairs Mounia Boucetta.
According to local media, Dora Siliya told her Moroccan interlocutors that a lot of companies in Zambia import raw materials which they use to blend fertilizers.
The Minister explained that Zambia has continued to record increased crop production, and that investing in fertilizer manufacturing locally would help reduce the cost of crop production.
She said that Zambia's only fertilizer manufacturing plant, the Nitrogen Chemicals of Zambia (NCZ), which employs more than 2 thousand workers, has outdated equipment, some of which are obsolete.
Morocco, whose expertise in fertilizer manufacturing is sought by several African states, has signed landmark deals with Ethiopia and Rwanda on the construction of fertilizer plants in these east African countries.
During the visit to Lusaka, the Moroccan delegation examined with Zambian officials the progress made in implementing the 19 agreements signed during the visit Morocco's King Mohammed VI paid to Lusaka in February this year. The two sides discussed modalities and timeframes, which will ensure that the agreements achieve the objective for which they were intended.
The agreements, covering various development sectors, including science, technology, Industrial cooperation, agriculture, education and mining, fall in line with Morocco's African strategy that seeks to foster mutually beneficial south-south cooperation.
Speaking during a cooperation review meeting with public and private sector representatives involved in the agreements that she co-chaired with Zambian Foreign Affairs Acting Permanent Secretary Sylvester Mundanda, Mrs Boucetta said that Morocco and Zambia share a common vision for the consolidation of peace and stability in the continent as well as respect for the sovereignty of states.
"Zambia, which remains a potential gateway to the Southern African region, shares with Morocco a common vision and willingness for the consolidation of peace, stability and respect for the sovereignty of states as well as for the promotion of democracy in our continent," said Boucetta, highlighting the importance of bringing the two countries together.
"This strong, strategic and dynamic rapprochement must enable the private and public sectors of our two countries to play an important role in the development of trade," she said, renewing Morocco's readiness to develop exchanges with Zambia in all areas of common interest.
Zambia is the final stage of a tour that has already led the Moroccan delegation to Ethiopia, Rwanda, Tanzania and Madagascar, to ensure the timely, effective and efficient implementation of the partnership agreements signed during the royal visits to these countries.