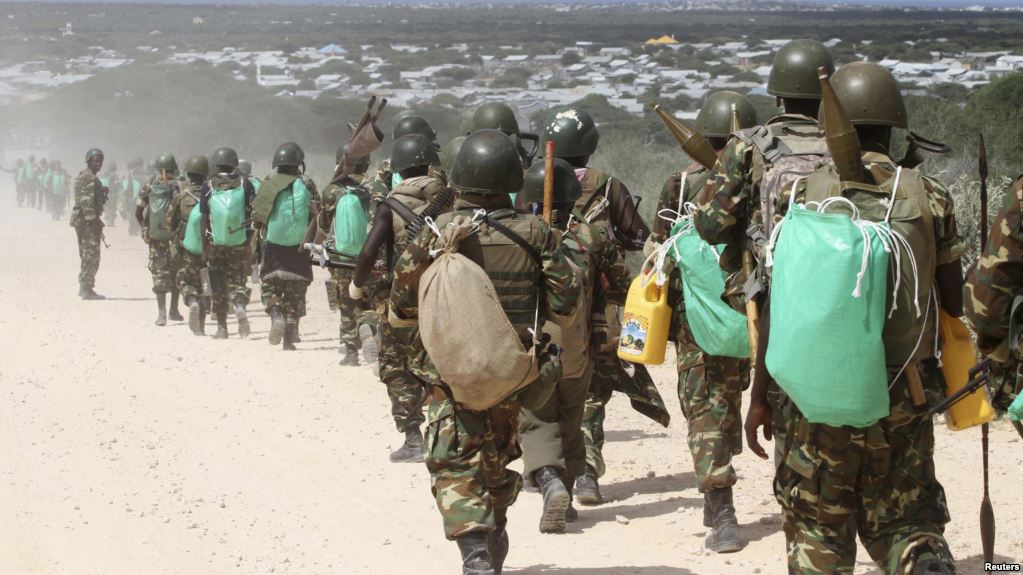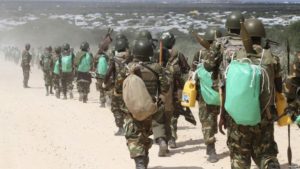 Uganda has begun the withdrawal of its troops serving in the African Union mission (Amisom) in Somalia.
The withdrawal of 281 army personnel comes as part of a UN plan that will see African Union (AU) soldiers' numbers reduced by 1,000 by the end of this year, military officials in Kampala said.
Uganda provides the biggest contingent of 6,000 soldiers to the AU force, Amisom. At the moment there are more than 20,000 soldiers serving in the mission.
Amisom has helped push al-Shabab out of most of Somalia's major towns.
Kenya, Burundi, Djibouti and Ethiopia are also expected to reduce their numbers by December 31.
In August 2017, the UN Security Council extended the mandate of AMISOM until May 31, 2018, and approved a reduction of its uniformed personnel.
Countries, including the US, UK and Turkey, have been training Somali soldiers and police officers.
The African union has also said it will deploy an extra 500 police officers to strengthen training and mentoring for the Somali police.
Al-Shabab aims to topple Somalia's government, drive out African Union peacekeeping troops and impose its own harsh interpretation of Islamic law.