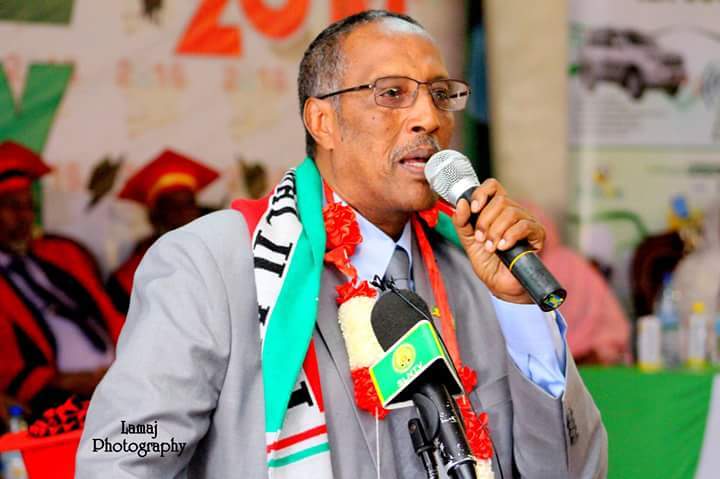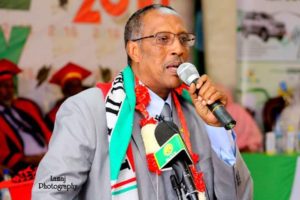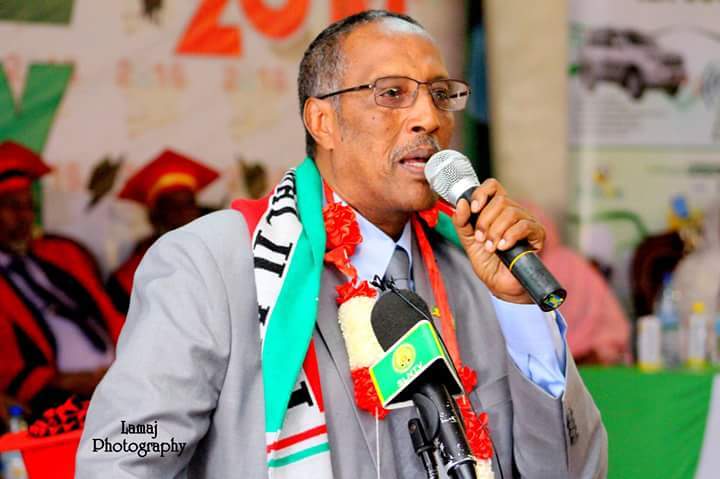 The republic of Somaliland has sworn-in its fifth president, Muse Bihi Abdi who won the tightly contested November 13 polls.
Abdi, a retired pilot took the powers of office from his predecessor ex-president Ahmed Mahmud Silanyo in a ceremony attended by service commanders, legislators of the two chambers, traditional and religious leaders as well as Opposition politicians.
The new President pledged that during his reign the rule of law will run supreme in the country.
Muse Behi Abdi becomes the fifth president of Somaliland after his Kulmiye party garnered 55% of votes during the November 13 presidential election.
President Bihi will serve a five-year term with an option for a second term. His central agenda is how to win international recognition for Somaliland. An International Election Observation Mission (EOM), funded by the British Government, has supervised the election.
Somaliland declared unilateral independence from Somalia on May 18, 1991. Pressure on Somaliland to hold talks with Somalia have so far been futile.
The small nation of 4 million people has not been internationally recognized but it has recently drawn in sizeable investments from the Gulf.
Earlier this year, the government agreed to let the UAE establish a naval base in its port of Berbera.