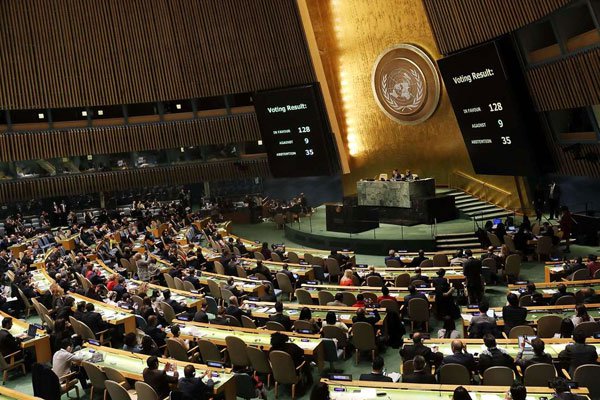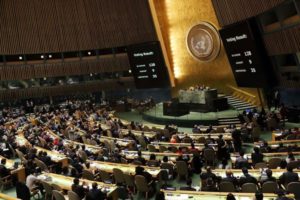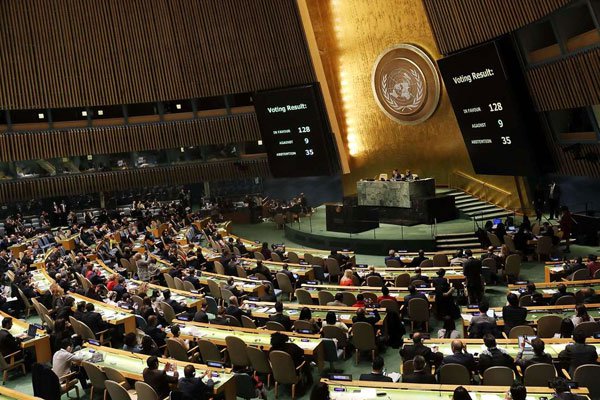 Togo, a tiny West African nation, is the only country on the African continent to have voted in favor of President Donald Trump's political move to recognize Jerusalem as Israel's capital.
The UN General Assembly repelled Trump's decision in a resolution adopted by an overwhelming majority last week.
The resolution in effect condemned President Trump's decision won overwhelming approval, with 128 countries voting in favor, nine against and 35 abstaining. Togo was one of the nine states that supported Washington's position.
The US openly threatened to cut its financial support and aid to countries that vote in favor of the UN resolution. However, South Africa, Ghana, Nigeria and Ethiopia were among other African countries that voted against the US position last Thursday.
Many US aid recipients across the continent like Kenya, Uganda, Tanzania, Senegal, Rwanda, Benin, Equatorial Guinea, Malawi, Cameroon and South Sudan abstained for the sake of keeping a neutral stance.
The UN resolution states that any decisions and actions which purport to have altered the character, status or demographic composition of the Holy City of Jerusalem have no legal effect, are null and void and must be rescinded in compliance with relevant resolutions of the Security Council.
Togo saw its ties flourish with the Jewish state in recent years. President Faure Gnassingbé, in power since 2005, wanted, through his country's vote, to avoid offending Israel, which provides development aid and security assistance to the tiny country.
Earlier this year, Gnassingbé proposed to host an Africa-Israel Summit in Lomé to boost Togolese-Israeli business and political collaborations, but the event was postponed after months of political unrest in the country.