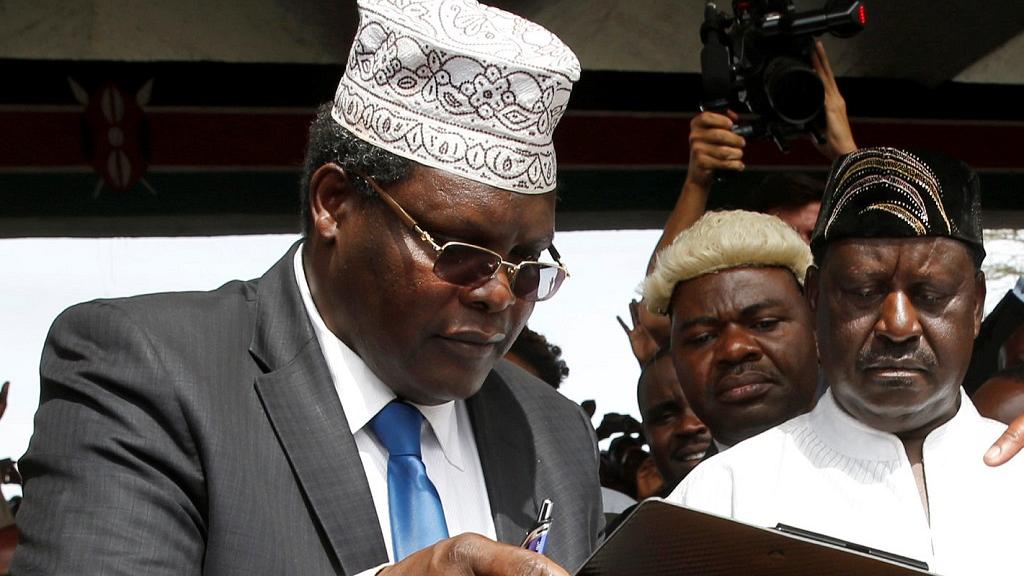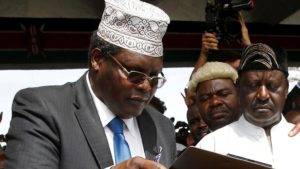 The African Union Commission (AUC) said Thursday it is ready to help defuse the political imbroglio in Kenya.
The AUC said in a statement it "rejects all actions that undermine constitutional order and the rule of law.'
Kenyan opposition leader, Raila Odinga, has been "sworn in" as the "people's president" by thousands of his supporters in the Kenyan capital, Nairobi, earlier this week.
Odinga who was the presidential candidate for the opposition National Super Alliance coalition said he is "willing to die" in the struggle to correct electoral injustices in the East African nation.
The government had warned that Odinga and anyone who participates in the "illegal" inauguration would be charged with treason, a charge that attracts the death penalty.
The government on Friday arrested Miguna Miguna, a legislator that actively participated in the illegal "swearing in" ceremony of the opposition leader.
The National Resistance Movement "General" Miguna Miguna was arrested on Friday morning, shortly after he raised the alarm on a police raid at his home.
On Tuesday, the government branded the National Resistance Movement an organized criminal group. The group was formed on October 25 last year, a day before the repeat presidential election.