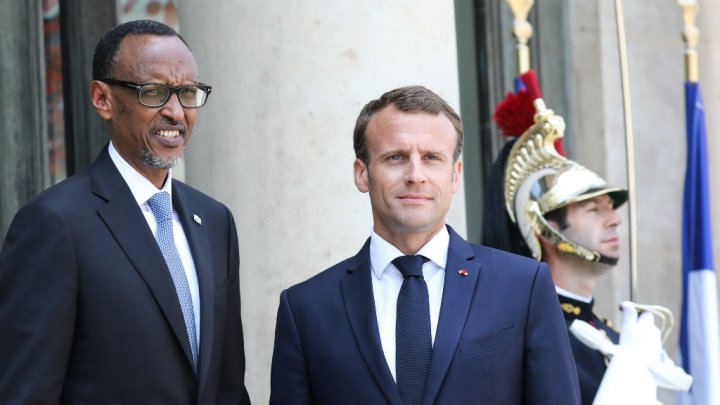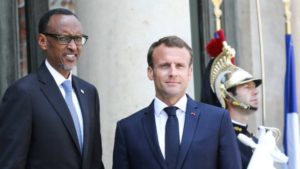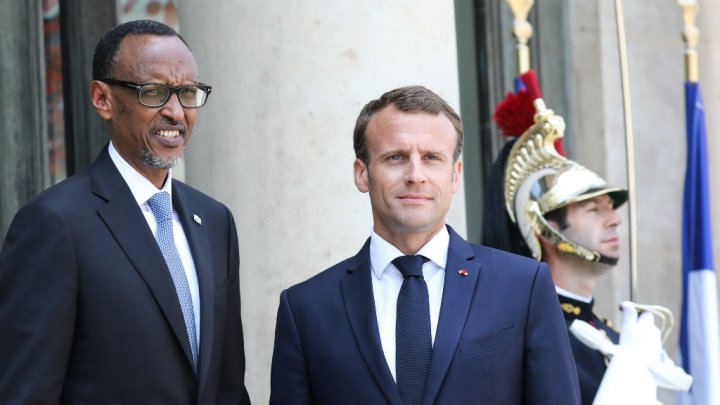 Rwandan President Paul Kagame and his French counterpart President Emmanuel Macron held talks in Paris Wednesday, as diplomatic ties remain icy over the 1994 genocide.
Kigali has long accused France of complicity in the genocide of some 800,000 mostly ethnic Tutsis. Kagame last visited the Elysee Palace in 2011.
President Kagame, in his capacity as African Union Chairperson, said their talks covered a range of areas including technology development on the continent and ties between the African Union and the European nation.
The two leaders also held a meeting with business leaders taking part in the Tech for Good Summit on nurturing innovation and enterprise in Africa.
Kagame said that Africa is willing and ready to support the role technology and the youth play in the development of the continent and the world at large.
Their discussions among other things touched on the peace and security situation in Africa as well as opportunities regarding social economic transformation.
Regarding the peace and security situation on the continent, the two leaders considered ways to improving the situation in countries such as Central African Republic and the Sahel region.
Rwanda earlier this week, made a contribution of one million dollar in support of the operationalization of the G5 Sahel joint force in its fight against terrorism and organized crime in the Sahel region.
Macron said he would attend an AU summit in the Mauritanian capital of Noukchott on July 1 and 2. He praised Kagame for sharing his belief in "strong multilateralism".
President Macron announced he is supporting the candidacy of Rwandan Foreign Minister Louise Mushikiwabo to the position of secretary general of l'Organisation Internationale de la Francophonie (OIF). The OIF current secretary-general Michaelle Jean's term expires in mid-October.
Paris's support to Louise Mushikiwabo is notable given the complex relationship between La Francophonie and Rwanda. In the country, French was replaced by English as a language of instruction in 2008, and while Rwanda is still member of the OIF, it joined the Commonwealth.