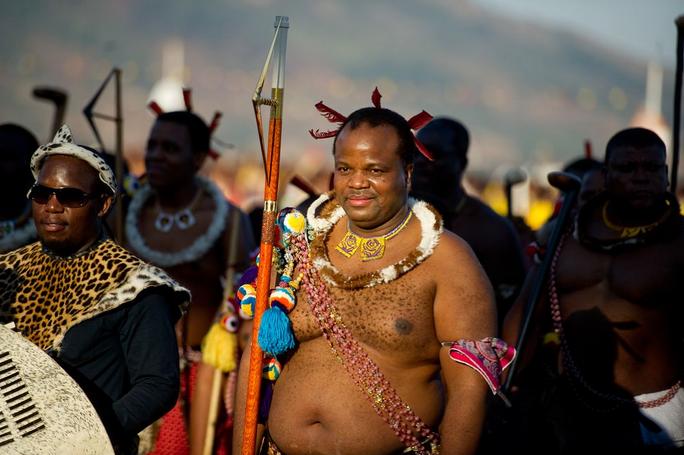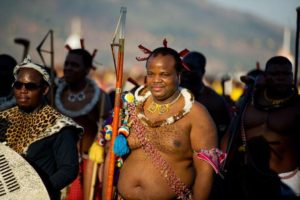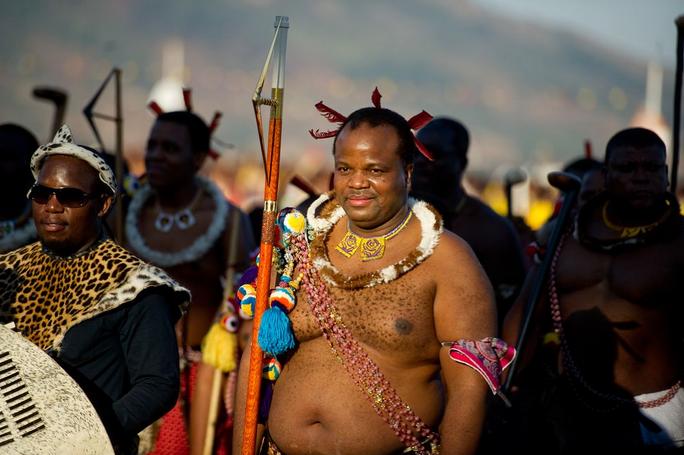 eSwatini, formerly known as Swaziland, is celebrating 50 years of independence on Thursday. To mark the event, King Mswati III had announced that the country would henceforth be called the "Kingdom of ESwatini" as announced in April.
According to the king, the move will stop the confusion between Swaziland and Switzerland.
"Swaziland will return to its original name," the monarch told a packed stadium in the capital Mbabane. In 2017, he had used this term during the General Assembly of the European Union and also at the opening of the 2018 parliamentary session.
At the United Nations, the country is already acknowledged by its new name, and is also now known as eSwatini by Germany's Federal Foreign Office. The official home page of the government of eSwatini has been updated — although many other national agencies are lagging behind.
Mswati III is Africa's last absolute monarch. The King rules by decree over his million subjects, most of whom live in the countryside and follow traditional ways of life.
Two thirds of its 1.4 million people live in poverty and the life expectancy is just 56 — one of the lowest in the world.
Last month, the Kingdom has chosen to maintain relations with Taiwan after a diplomatic tussle between Taiwan and China.
While China meets African leaders at a major summit in Beijing this week, the king of eSwatini was at home, hosting thousands of young Swazi women celebrating chastity in a lavish week-long ceremony.