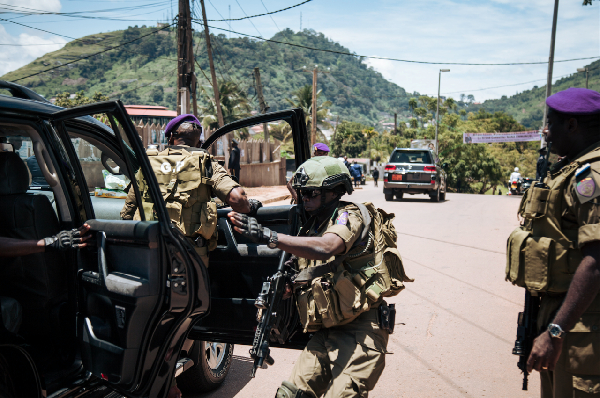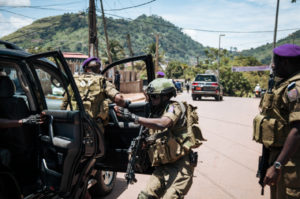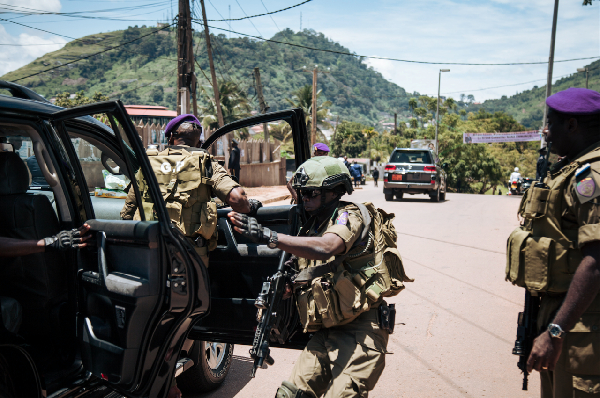 At least 15 people have been killed in a gun battle between Cameroonian army troops and separatist rebels, Army Representative Didier Badjeck said on Tuesday.
Violence in the region surged in late 2017 after radicals declared an independent state – an entity named Ambazonia – and launched an armed campaign, which was met with a crackdown. The conflict has killed more than 400 people so far, according to official figures.
The Tuesday incident comes a week after twenty-three separatists were killed in clashes with government troops near the town of Nkambe in Cameroon's Northwest region, while another six have been killed in nearby Ndu.
According to the Ivo Tapang, spokesman for the Ambazonian Defence Force (ADF), the rebels had encircled a government army truck near Nkambe after it was overturned by a roadside bomb on Saturday.
"Two of our fighters were killed and we killed 13 of them," Tapang told Reuters.
President Paul Biya, who was sworn in for his seventh new term in office last week, called on Anglophone separatists to lay down their arms.
The 85-year-old president, who has ruled the West African nation for 35 years, ruled out independence for the restive, English-speaking Northwest and Southwest regions of Cameroon but promised policies of decentralization.
Anglophones currently make up roughly 20 percent of the country's population and are undeniably under-represented in President Paul Biya's government. Since taking power in 1982, less than 11 percent of the ministers appointed by Biya have been Anglophones.
United Nations Secretary-General Antonio Guterres, last week, called for a peaceful solution to the crisis and offered UN help to broker dialogue.