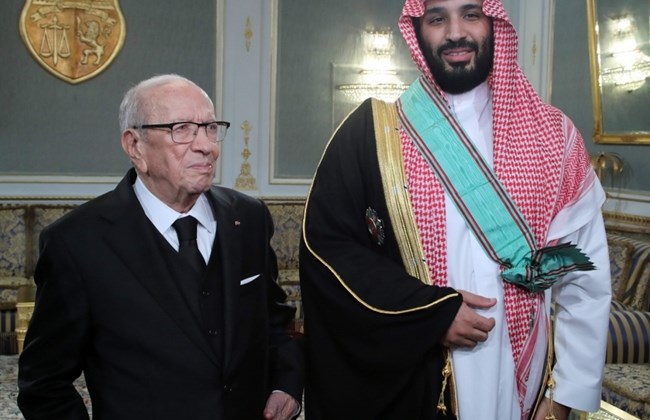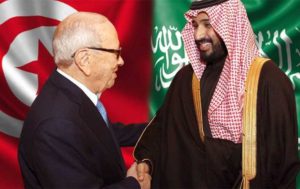 Saudi Arabia will give Tunisia a $500 million loan at a favorable interest rate, Reuters reported on Wednesday.
According to Nourredine Ben Ticha, an advisor to the president, Tunisia will announce in a few days important deals with Saudi Arabia, including a loan with low interest rate, agreements on investment and other important details.
Tunisia is struggling to cut its budget deficit, stabilize falling foreign currency reserves and manage expectations of international lenders demanding reforms such as trimming the public wage bill.
Under pressure from the International Monetary Fund (IMF) and a deepening political crisis, Tunisian government is battling to cut the budget deficit to about 4.9 percent of GDP this year from 6.2 percent last year.
The loan agreement with Saudi Arabia is announced a day after Saudi Crown Prince Mohammed bin Salman has visited the North African country.
He has been greeted by an outpouring of public anger on his arrival in Tunisia, one of the stops of his first trip abroad since the killing of journalist Jamal Khashoggi.
On Monday and Tuesday, hundreds took to the streets in several Tunisian cities, including capital Tunis, to protest the Saudi royal's visit. Demonstrators, mainly from youth and women's rights groups, carried placards reading "No to polluting revolutionary Tunisia" and "The murderer is not welcome".
After several weeks of shifting explanations, Riyadh eventually admitted the dissident journalist was killed inside the Saudi consulate in the Istanbul. Despite accusations that Crown Prince Mohammed bin Salman was the mastermind of the assassination, the Saudis maintain that he had no knowledge of the rogue operation.